Q

uite often, what separates the haves from the have-nots is not capability or capital or,
even, desire. In the manufacturing arena, it's not just diversity or innovation or production
efficiency. Certainly all of these have tremendous influence on the degree of success either an
individual or business enjoys. But quite often, what really separates the front runners from the
also-rans boils down, plain and simple, to attitude. Some people – and some companies – just flat
out refuse to lose. They find a way to turn adversity into success.
History books are full of lessons of people who succeeded just because they refused to quit.
For example, in 1878, Thomas Edison announced to the world that he would invent an electric light
to replace the gas light that was the standard of the day. Of course, everyone knows that is
exactly what Edison did. What many people may not know is that he endured more than 10,000 failures
before, pardon the pun, the light came on. Napoleon Hill, one of the pioneers of personal success
literature, said: "Before success comes in any man's life, he's sure to meet with much temporary
defeat and, perhaps, some failures. When defeat overtakes a man, the easiest and the most logical
thing to do is to quit. That's exactly what the majority of men do." And from Lisa M. Amos:
"Entrepreneurs average 3.8 failures before final success. What sets the successful ones apart is
their amazing persistence. There are a lot of people out there with good and marketable ideas, but
pure entrepreneurial types almost never accept defeat."

US Textile Industry's Struggles


For the past quarter of a century, newspapers and trade magazines around the
world have reported on what was seen as the defeat of the US textile and apparel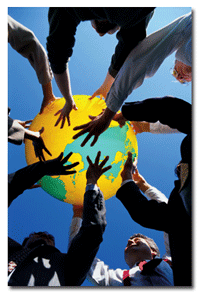 industries. Over that period, the industry lost the majority of its employees and hundreds of
manufacturing facilities. In once-booming towns, particularly in the Southeastern United States,
prosperity became just a memory. People who grew up depending upon an industry for survival found
themselves without a base of support and moved on or, worse, just faded away.
At some point, US textile executives began to realize that the old way of business – the one
that had been successful for the better part of a century – would no longer work. The Edisonian
perseverance kicked in, and the industry decided the role of whipping boy no longer suited. From
the husk of once-dominant giants – the Burlingtons, the Stevenses, the Cones – a leaner, more
responsive and more realistic industry began to emerge.

Textile World
recently interviewed a number of key executives to get their takes on the current
opportunities and challenges facing the US textile industry. Some executives were ebullient in
their excitement about the direction and prognosis for their companies and the industry as a whole,
while others were more cautiously optimistic. But the one attitude that resonated in virtually
every interview was a fierce determination to succeed – regardless of the odds, the level of
competition or the fairness of the playing field.
Companies are changing the way they operate, the way they go to market and, even, the way
they perceive the market.
At the same time, these bullish executives also recognize that real threats are out there,
whether in the form of a nation that consumes 45 percent or so of the world's raw cotton and has
millions of eager, productive and low-wage workers – or in the form of trade agreements that
continue, as one executive says, "to give the house away."

Then Versus Now


The difference between now and, say, 15 years ago, is that these executives are not
complaining about the lot they have been cast. They are doing something about it – often in big
ways – and are leading a US textile industry that, they say, will be responsive, aggressive and
global. Just like Edison, they may get knocked on their heels from time to time, but they get up
fighting and more determined than ever to make the US textile industry a global force for the
future.
Executives interviewed spanned the range of the industry, from research and marketing
operations to fiber producers, yarn spinners and large vertical operations. CEOs or senior
executives who generously took time to speak with

TW
included Ken Kunberger, president, Burlington Worldwide Apparel; John Bakane, president
and CEO, Cone Denim; Mark Messura, executive vice president, Cotton Incorporated; Jim Chesnutt,
president and CEO, National Spinning Co. Inc.; Harding Stowe, president and CEO, R.L. Stowe Mills
Inc., and current National Council of Textile Organizations (NCTO) chairman; Andy Warlick, CEO,
Parkdale; Werner Bieri, president and CEO, Buhler Quality Yarns Corp.; and Greg Rogowski, president
and CEO, Performance Fibers Inc.

TW
posed questions to each of these executives about both the opportunities and threats they
perceive for the industry as a whole and for their individual companies. Key issues relating to the
growth of their individual industry segments, as well as background company information, were
discussed. Some enterprises are looking at product diversification, while others are exploring
product innovation. Some are expanding manufacturing and production on a global basis, while others
are looking at optimizing their existing supply chains to provide quick, efficient services. They
know that the road to continued prosperity is a difficult one, but just like Edison and those
imbued with the entrepreneurial spirit, they just don't seem to have any "quit" in them.

Burlington Worldwide Apparel


Going back again about a quarter of a century, one would find the US textile landscape
dominated by large companies that put production quantity ahead of almost everything. The largest
US companies had 60 to 90 plants and ran three shifts a day, seven days a week. At this time,
Burlington Industries was the world's largest publicly held textile company, and the company's warp
and weft logo was among US industry's most recognizable.
Shift forward, and you find the Burlington of today to be a much, much smaller company. It
is part of Wilbur Ross's International Textile Group Inc. (ITG), Greensboro, N.C., and focuses on
product innovation and research, as well as on expanding operations globally to be in close
proximity to the company's varied customer base.
"Our business is broken down into three primary categories of product: worsted wool;
man-mades – 100-percent polyester and polyester blends; and, then, cotton," said
Kenneth T. Kunberger, president. "We have a strategy for business within each one
of those areas."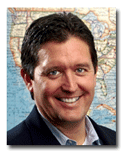 Kenneth T. Kunberger, president,

Burlington Worldwide Apparel

In the worsted wool business segment, Burlington has a three-pronged strategy to garner
market share and compete with imported products. "For the United States facility, we focus on a
niche business," he said. "We have a plant in Mexico that gives us speed to market. And we have a
new facility in India that provides us with a low-cost platform.
"In the United States, our Raeford facility has been combined for yarn and finishing. We are
the largest producer of worsted wool for the US government in this hemisphere. The good thing about
this is that, because of the Berry Amendment, all worsted wool sold to the US government has to be
manufactured in the United States. So, obviously, we feel very good about the longevity of this
business going forward.
"We have done a lot of restructuring, particularly on the domestic front," he continued. "It
has become a lot more difficult for some US businesses to survive because of the global competition
out there. But, because of the way our worsted business is structured, we feel very confident that
it will stay on and be a long-term contributor."
Burlington also operates a vertical worsted wool facility in Mexico, he said. "That services
our non-government uniform business in the United States. It is also targeted for quick response in
the branded apparel worsted wool business. So we really feel like that plant, which is
state-of-the-art and totally vertical, has longevity in the fact that we have speed to market and
innovation built into it.
"To round out our worsted wool strategy," Kunberger continued, "Mr. Ross has just purchased
an Indian worsted wool company. With that, Burlington Worldwide will manage the export business for
the company, which would be anything coming back into the United States or going into Europe."
In its man-mades and cotton business, Burlington has looked to Asia to enhance productivity
and expand distribution, while it has consolidated operations in the United States to focus on
niche businesses, enhance speed to market and provide longevity, Kunberger said. "We're no longer
running the low-cost, commodity business. We have recently consolidated our synthetic operation
into the Burlington Finishing Plant in North Carolina, which is a smaller box. We have closed the
big synthetics facility in Hurt, Va., which Burlington had for many years."
In China, Burlington is in the process of launching its JBT facility, a brand-new,
state-of-the-art dyeing and finishing plant for man-mades. "The reason there is no weaving there,"
Kunberger said, "is that there is tremendous capacity for greige fabrics in the area, but the
dyeing and finishing space is more limited. That's where we can provide the most value-add. We'll
do some men's and women's synthetics there – some commodity products, but will also expand barrier
fabrics into China and into Europe – and we will target uniform synthetics and activewear. Volume
for the new China operation is about 25 million yards."
In its cotton business, Burlington is also looking to Asia. It has recently invested in a
joint venture for a plant in Da Nang, Vietnam, with Vietnamese company Phong Phu Corp. "We feel
there is a tremendous opportunity in Vietnam. Vietnam is what China was 10 or 15 years ago. They
have great cut-and-sew operations throughout. The one thing the country lacks is textile
operations. Thus, there was a great opportunity for a venture with Burlington, whose core
competency is in textiles, and Phong Phu, whose core competency is really in cut-and-sew. We are
under construction now with a totally vertical facility in Da Nang. We have in Da Nang what we call
our 'Supply Chain City Concept,' which includes weaving, dyeing and finishing, cut-and-sew and
laundering for total garment package with a focus on cotton and cotton blends. The facility should
be totally operational by April of next year. It will have the potential for 60 million yards of
cotton and cotton-blended products and 20 million garments. It will be a state-of-the-art facility
in a low-cost area. Our core philosophy is to take our quality standards, processes and procedures
and put them into those areas of the world where our customers are doing business. It allows us to
add value and bring the level of consistency in product above and beyond where it is today."

Cone Denim


Cone Denim, Greensboro, has been a leading producer of denim in the United States for decades
and was one of the earlier US proponents of global manufacturing. "If you look at Cone, up to the
1970s and 1980s, we were looking at protecting the US border with quotas and tariffs," said
John Bakane, president and CEO. "It seems, then, that every day we woke up with
another chink in the armor. In 1993, we decided to stop fighting and embark upon a global strategy
of our own. We began construction that year on a plant in Mexico, which opened in 1995. In the
'90s, we noticed how efficient Mexican workers could be with the right leadership – and the
underlying low-cost price structure was attractive.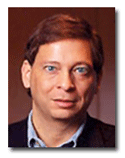 John Bakane, president

and CEO, Cone Denim

"In the fall of 2003, our strategy was to continue our global expansion. We had a site down
in Mexico, but no funding. We had planned to go into the Caribbean, and at some point expand into
India and China. The big problem we had at the end of 2003 was that we had a lot of debt and no
cash to execute these strategies."
At that time, Wilbur Ross acquired Cone and put it together with Burlington Industries to
create ITG. "One of the good things he did on the front end was to consolidate and rationalize some
of the operations," Bakane said. "In doing that, Mr. Ross transferred the Burlington Mexican
operation to work under Cone, which consolidated all of the company's denim factories under Cone's
leadership. That gave us a second operation in Mexico, which Cone had been wanting for a number of
years. Secondly, very shortly thereafter, Mr. Ross sent me to China to assess the market and come
back with recommendations. Our assessment at that time was to put a plant in China. We decided on a
site south of Shanghai. Our plant just began start-up production in July, with full production
capacity to come in September. Like many other US companies, Cone has a local minority partner in
its Asian ventures."
Additionally, after Cone began planning for its China site, it began a new search for a
facility in Central America. After evaluating a number of locations, the company chose Nicaragua.
"It is our belief that Nicaragua will become the low-cost producer in Central America," Bakane
said. "We began working with the Nicaraguan government and recruiting office to put a plant outside
of Managua. We will begin start-up at the end of this year, with full production to come around
March 2008.
"If you look at our strategy, we want to be a leader in this hemisphere and in the eastern
supply countries," Bakane continued. "We believe, given the situation with the dollar, that our
facilities in Mexico, the United States and Central America will have a fairly long life ahead of
them, and we will be able to opportunistically take advantage of low-cost production in China."
Cone has repositioned its remaining US plant to be a supplier of premium denim products,
Bakane said. "What we've done with the White Oak Plant is to position it as a premium denim fabric
producer in this hemisphere. We've migrated away from the popular-priced and mid-tier markets and
plan to be in the premium markets exclusively."
Despite Cone's resurgence, Bakane notes there are challenges ahead, both for his company and
the industry as a whole. He urges caution for the US industry, particularly at this point in time.
"Everyone in the textile and apparel pipeline needs to pay very close attention to the US macro
economy. We are in the late part of this expansion. We need to be careful about growth rates, as we
have seen some slowing. And we need to be careful about inventory management. While we're keeping
an eye on that from the standpoint of both Cone and other producers, we still need to be moving
toward a global model – with a certain percentage of production in this hemisphere and a certain
amount outside. And we need to be able to simultaneously balance the short-term macro with a
longer-term strategy."
Another issue Cone is facing is a need for first-class talent. "Fewer people are entering
the industry," he said. "While we've managed to secure some younger talent, we're relying upon a
lot of people who have been around a while to remain in operations so that we can rely upon their
experience."

Cotton Incorporated


Unlike most of the other companies featured in this article, Cary, N.C.-based Cotton
Incorporated does not have a particular geographical agenda. The role of Cotton Incorporated is to
promote the use of cotton as the fabric of choice for textiles and apparel throughout the world.
And in that context,
Mark Messura, executive vice president, sees tremendous opportunity for this
fabric in the coming years.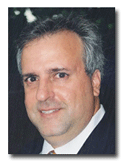 Mark Messura, executive vice president,

Cotton Incorporated

"One opportunity for cotton, in particular, is in the developing markets like China and
India," he said. "These are markets that have tremendous opportunity at the consumer level for
increased growth in the demand for textiles. So the growth in the consumer markets in these
developing nations, along with the emergence of national brands and retail private-label brands in
these nations, provides significant opportunity. And this is not just a short-term opportunity, but
is one that will be prevalent 12 months, 18 months, five years, even 10 years down the road."
Overall, Messura said, there continues to be a strong increase – about 3 to 4 percent per
year – in the total worldwide demand for cotton.
Among the challenges he sees is a new focus at the trade level on environmentally
responsible manufacturing. "This is something that's going to be a challenge for cotton. We need to
be able to communicate all of the good things – that cotton is a natural, renewable and sustainable
fiber."
Perhaps the biggest challenge on the long-term horizon for producers of cotton goods is the
lack of return on investment, he said. "Margins are tight. We have to go back and examine how we
market products. A lot of clothing has all kinds of performance features – antimicrobial, stain
resistance, all sorts of things – that we tend to lump into one garment and market it that way.
When we do that, the consumer doesn't see the value of these attributes in the same way they would
if we would debundle them. As the industry continues to develop innovations, we tend not to get the
value of these innovations back. How these innovations are presented to the consumer will determine
the premium consumers are willing to pay for these value-adds."
On the performance side, Messura said cotton continues to make strides in product
innovation. "One development in performance apparel is a moisture-management technology for
100-percent cotton that is among the best out there for any type of fabric. Consumers can get the
comfort of cotton, moisture management and less clinging in performance fabrics. Another
development is in a product known as Storm Denim(tm), which is weatherproof, breathable denim."
Down the road, Messura said sustainability will surface as a big issue for the textile
industry. "It's going to be an issue of how you continue to meet demand five or 10 years from now
as consumers are demanding more and more fabric. And cotton is an answer. It is sustainable and
renewable."

National Spinning


For National Spinning, New York City, business is good and the company is on solid financial
footing. The company has established a significant Central American presence and continues to work
to take advantage of various efficiencies in place there. "We have a sweater plant in El Salvador,"
said
Jim Chesnutt, president and CEO. "We would like to see El Salvador become a
sweater-producing arena."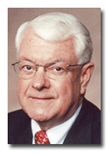 Jim Chesnutt, president and CEO,

National Spinning Co. Inc.

Additionally, National Spinning has been able to capitalize on several specific niche
markets. "With three distinct spinning systems in place, a dyehouse and increased capacity to run a
multitude of fibers and products and blend those, we've been able to get into a number of specialty
markets – and it has been paying dividends for us. As well, many retailers are intent on quick
turnaround, and we are able to provide that."
However, Chesnutt is concerned about the potential impact of the US-Korea Free Trade
Agreement (FTA) on the Central American sweater business. "If sweaters are excluded from duty – if
the Korean deal is done – it very well may be the kiss of death for sweaters in Central America
because we're duty-advantaged. Acrylic sweaters are the highest-duty product in the textile line
item at 32 percent."
Despite the potential impact of the Korean agreement, the biggest challenge Chesnutt and his
company face is the escalating price for fiber. "There is no doubt that it is the biggest challenge
at the moment. The cost of fiber is escalating, and there is an inability on the part of our
customers to pass along anything to their customers. Frankly, we don't understand why there hasn't
been the same kind of change in costs from goods that come in from other parts of the world. Those
companies have to pay for fiber, too.
"Another issue is free-trade agreements – not just any one free-trade agreement, but the
cumulative effect of the portion of our market that has been given away by this administration in
the last three to four years."

R.L. Stowe Mills


Harding Stowe, president and CEO, R.L. Stowe Mills Inc., Belmont, N.C., is a busy
man these days. In addition to maintaining the business of one of the nation's prominent yarn
spinners, Stowe, as the new chairman of NCTO, has been working diligently to protect the interests
of the US industry. And with recent changes in Washington, it's been a somewhat daunting task.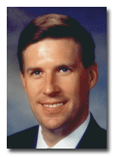 Harding Stowe, president and

CEO, R.L. Stowe Mills Inc.

"The shift in power from the Republicans to the Democrats has created a lot of congressional
leadership changes. It's always a challenge to keep textile issues in front of the leadership. We
are spending a whole lot of time informing members of Congress and their staffs about the issues
that face our industry."
Among the issues at the forefront are FTAs with Panama, Peru, Colombia and Korea, he said.
NCTO also is working on exploring the consequences of the expiration in 2008 of safeguards
regarding Chinese products, and is carefully monitoring reports of transshipped products from the
CAFTA-DR region, Stowe said.

Parkdale


If there's been any one major success story most people are likely to point out in the US
textile industry over the past decade, it would likely be Parkdale, Gastonia, N.C. The company has
basically set the standard that many other US companies try to emulate. And Parkdale's business
continues to be strong.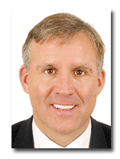 Andy Warlick, CEO,

Parkdale

"Overall, market conditions are pretty good," said
Andy Warlick, CEO. "The T-shirt market is strong. Denim, what we have left in this
hemisphere, is doing exceptionally well."
With plants in Honduras, Colombia and Mexico – in addition to those in the United States –
Warlick sees quick response as a key issue in continuing to develop business. "With our quick
response program, we can take a week off of the shipping time that it takes to get product to
market. Quick response is going to continue to be a major issue. One of the things a lot of people
don't realize is that our ports system is going to be clogged by 2010. On-time deliveries will
continue to erode. For a retail store, the biggest expense is not being able to make a sale. And
second to that is the product it has to discount because it doesn't sell. So being proactive around
quick response in this hemisphere – with plants that support our production capacity in the States
– is critical."

Buhler Quality Yarns


For Buhler Quality Yarns, Jefferson, Ga., fast turnaround and diversity are the issues of the
day, according to
Werner Bieri, president and CEO. "We've invested a lot in the past year to enable
us to run more than just 100-percent cotton yarns. And diversity, quality and fast turnaround
enable us to be competitive in the marketplace. Fast turnaround is particularly an issue. If we
quote deliveries of two to four weeks, we won't get the order anymore. So we have to be
particularly responsive. If you can't do that, you're out of luck."
Werner Bieri, president and CEO,

Buhler Quality Yarns Corp.

As a ring spinner, Buhler has experienced a softer-than-expected market this year. "This
time last year, everyone was bullish, but this year hasn't been what has been expected. What I have
seen is that most of the biggest suppliers to US retailers expect business to be down compared to
last year. If you look at the sales reports, retail growth over the past two quarters has been
mixed. This plays in the demand. The general uncertainty about economic growth is now reflected in
the order situation.
"If you focus on commodity items, you just can't compete here anymore," he continued. "Look
at the recent plant closings, and you will see that there is a further restructuring going on in
the market in response to market conditions. Look at cotton consumption last month, for example. It
was down to 4.9 million bales, down from 5.3 or 5.5 million a year ago.
"In my travels, people are telling me they are having a hard time making sales right now.
The important thing is to focus on quick turnaround and being able to provide the quality and
response your customer needs to be competitive."

Performance Fibers


Performance Fibers, Richmond, Va., is a multinational manufacturing company with production
sites on three continents. The business has sales, marketing, technical and applications support,
as well as manufacturing, in North America, Europe and Asia, and is a leading supplier of fibers
and fabrics for tires, automotive safety belts and industrial fibers.
The company recently conducted an independent survey of more than 100 of its key customers
in Europe, Asia and the Americas to better understand issues affecting the fiber marketplace,
according to
Greg Rogowski, president and CEO.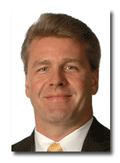 Greg Rogowski, president and CEO,

Performance Fibers Inc.

"The results showed that the majority of industrial fiber customers are growing faster than
the industry average, particularly in the Americas and Asia," he said. "Economic factors and
globalization are driving the growth in the industry. Customers surveyed say the double-digit
growth rates of recent years will continue into the next four years.
"Future growth opportunities in the fibers marketplace will depend on three important
factors: differentiation – bringing uniqueness to the industry; discover- finding new
opportunities, geographically or in niche applications; and development – introducing innovative
new products and technologies," Rogowski continued.
"In the same survey by Performance Fibers, globalization and increasing performance
requirements were the two trends that customers said are and will continue to be their greatest
challenges," he added. "More than half of the customers in the Americas said they are concerned
with price pressures and sourcing from offshore competition. At the same time, half of the total
respondents from Europe expressed concerns about the increasing technology and product
specifications coming from their customers, as well as complying with regulations. Asian-based
customers of Performance Fibers said they are primarily concerned with finding more growth
opportunities in the future."
In the end, it is innovation and response that are the keys to the continued success of the
industry. As Rogowski says: "There's no question that customers want a quality product at a
competitive price. Customers want material suppliers to catalyze big change that will contribute to
major growth. They are looking for fresh solutions that will provide them with increased
performance at a lower price, and innovations that will enable their entry into new markets."
---

July/August 2007