Mira Loma, Calif.-based Enduratex™ has introduced the Coastal Ranch collection upholstery fabrics. Available in 20 colors, the collection features Forbid srt, a treatment that prevents denim dyes used in blue jeans from transferring to the upholstery fabric.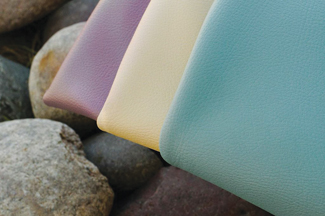 The Coastal Ranch upholstery fabrics collection from Enduratex™
The Washington-based International Cotton Advisory Committee (ICAC) is taking applications for the ICAC Researcher of the Year Award. The closing date for applications is March 31. Go to icac.org/tech/ICAC-Researcher-of-the-Year-Award for more details.
The Brussels-based CIRFS: European Man-made Fibres Association has published the 50th edition of its "Information on Man-made Fibres," its statistical report on man-made fiber developments.
China-based GCiS China Strategic Research has published results of a market study on flame retardant (FR) chemicals, which shows the phosphorous-based FR market in China is poised for growth. Contact research@gcis.com.cn for more information about the report.
Chicago-based Cintas Corp. recently published its 2015 Cintas Uniform Book and issued its 2015 Workplace Fashion Trends Forecast.
Cuyahoga Falls, Ohio-based Americhem Inc. has launched a company blog entitled "Inspired Color. Defined Performance." Located at blog.americhem.com, the blog functions as a forum between the company, its customers, the press and business community.
White Plains, N.Y.-based Surtex® has announced a series of preshow webinars to help exhibitors prepare for the event and maximize their return on investment. Webinars are free for exhibitors and can be accessed by contacting Michelle Daniels, michelle. daniels@emeraldexpo.com.
Federation of European Screen Printers Associations (FESPA) will launch Printeriors alongside FESPA 2015, to be held May 18-22, 2015. The new event and conference is designed to illustrate the capabilities of printed products for interior applications.
March/April 2015