Sweden-based
Atlas Copco AG's Oil-free Air Division has published a technical white paper,
available at
www.efficiencyblowers.com, explaining the
differences between screw technology and traditional Roots type lobe technology.
Brentwood, Tenn.-based
OHL, a supplier of logistics solutions to industries including apparel and retail,
has signed a membership agreement with
CargoNet, a cargo theft solutions provider.
Neenah, Wisc.-based
Appleton Mfg. Division now offers performance tuning and maintenance checkups for
its core cutting equipment.
Outlast Technologies Inc., Boulder, Colo., has added an interactive,
multi-lingual, comprehensive training program on its website,
www.outlast.com, to educate manufacturers and retailers about
Outlast® technology.
ASTM International, West Conshohocken, Pa., has revised the ASTM E2149, Test
Method for Determining the Antimicrobial Activity of Immobilized Antimicrobial Agents Under Dynamic
Contact Conditions.
Pantone LLC, Carlstadt, N.J., has launched TONES,
www.pantone.com/tones, a free quarterly e-newsletter
highlighting the latest color and trend information in design, fashion and furnishings as well as
influences in art, culture and nature.
Designtex, New York City, has converted its entire upholstery collection sampling
from fabric to a 100-percent digital format.
The
Théophile Legrand Foundation – Institut de France is accepting applications for
the Théophile Legrand International Award for Textile Innovation, which honors textile innovation,
research and creativity. The international competition is open to all researchers, and doctoral or
master of science students, who may submit applications in French or English by Sept. 10, 2010 to
theophile-legrand@hotmail.fr.
Dalton, Ga.-based
Shaw Industries Group Inc.'s Shaw Floors business has launched Shaw Web Studio, a
suite of web products for flooring retailers. The Shaw Contract Group business has received the
Best of NeoCon Silver and Best of NeoCon People's Choice Gold design awards for its 18×36
rectangular modular carpet collection.
Ahlstrom Corp., Finland, has implemented a global price increase on all of its
wiping fabrics.
Messe Frankfurt GmbH, Frankfurt, has been accepted into the United Nations Global
Compact initiative, a network comprising companies committed to sustainability.
Bethesda, Md.-based
Lockheed Martin's wholly owned subsidiary
Savi Technology has relocated its headquarters from Mountain View, Calif., to
Alexandria, Va.
Fort Smith, Ark.-based
Baldor Electric Co. now offers an 18-page brochure detailing Baldor's
energy-saving products. A free copy is available at
www.baldor.com/support/literature_request.asp.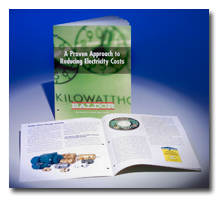 Baldor's energy-saving products brochure

The
Hohenstein Institute, Germany, has established a contact office in Minsk, Belarus,
located at Prityckogo Str. 112-70, 220017; 375-33-664-15-97;
belarus@hohenstein.org.
Erie, Pa.-based
Eriez Manufacturing Co.'s Eriez® 5-Star Service Group has opened a Service Center
near the company's headquarters. The Center has machining, fabricating and welding capabilities to
repair or re-manufacture equipment, as well as service technicians who can perform on-site audits,
repairs, equipment checks and in-plant certifications.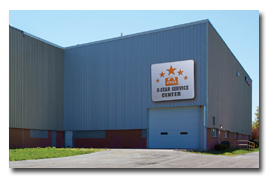 Eriez's 5-Star Service Center in Erie, Pa.

R.G. Barry Corp., Pickerington, Ohio, has given an exclusive license for its
Dearfoams® brands for sleepwear and apparel to Mira Loma, Calif.-based
Olivet International.
Agoura Hills, Calif.-based
Buxbaum Group has relocated its headquarters to 28632 Roadside Dr., Suite 200. The
main telephone number remains the same.
Jackson, N.J.-based
Newson Gale Inc. has released a white paper titled "The Critical Role of Clamps
& Cables in Static Electricity Control."
Glen Raven, N.C.-based
Glen Raven Inc.'s Dickson Coatings division's EverGreen fabrics have been
certified to the International Organization for Standardization's 14040 to 14044 standards.
Rock Hill, S.C.-based
Atlas Copco Compressors LLC has released the seventh edition of the "Compressed
Air Manual." Free copies are available at
www.atlascopco.us/usus/Aboutus/sales/compressors_generators/Comp_manual.asp.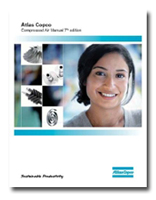 Atlas Copco Compressors' Compressed Air Manual

High Point, N.C.-based
Allied International Inc. has launched a full e-commerce website at
www.alliedi.com.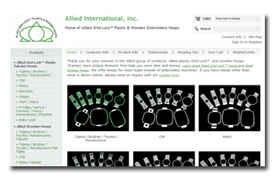 Allied International's new e-commerce website

The
Association of the Nonwoven Fabrics Industry (INDA), Cary, N.C., is accepting
nominations through September 1 for the 2011 Visionary Award, to be presented at the Vision 2011
Consumer Products Conference in San Diego in January. To nominate a product, e-mail a product
explanation to Visionary Awards Coordinator Michael Jacobsen at
mjacobsen@inda.org, or visit
www.inda.org.events/vision11/nominate.html
for an online submission form. For more information, contact 201-396-7005.
The Roseville, Minn.-based
Truck Cover & Tarp Association, a division of
Industrial Fabrics Association International, has been renamed the
Tarp Association.
The
Synthetic Yarn and Fiber Association (SYFA), Gastonia, N.C., has added a Standards
section to its website, located at
www.thesyfa.org.
Spain-based Valentin
Rius Clapers S.A. now offers YouTube videos of its machinery models via its
website,
www.rius-comatex.com.
New York City-based
FildiUSA's Ecotec® recycled cotton-blend yarns have been certified to the
Netherlands-based Control Union Certifications' Global Recycle Standard.
Aurora, Ill.-based
Aurora Specialty Textiles Group Inc. has launched a new website to present its
Northern Lights Printable Textiles™ line of printable fabrics and canvas. The website is located at
www.auroranorthernlights.com.
Germany-based
Messe Frankfurt Exhibition GmbH is accepting nominations for the Young Contract
Creations Award: Upholstery, to be presented at Heimtextil, the International Trade Fair for Home
and Contract Textiles to be held in Frankfurt Jan. 12-15, 2011. Applications may be submitted at
www.heimtextil.messefrankfurt.com by October
17.
DyStar Textilfarben GmbH, Germany, has opened a Color Solutions International
Studio at its facilities in Rabale, Navi Mumbai, India.
Harrisonburg, Va.-based
AirDye Solutions/Colorep Inc. has launched a new website, located at
www.AirDyeSolutions.com.
Ashland, Ore.-based
Massif Mountain Gear Co. has selected Bozeman, Mont.-based
TEXbase's material-lifecycle-management software.
Houston-based
Solvay Chemicals Inc. has increased off-list prices for all commodity grades of
hydrogen peroxide by 4 cents per pound in the United States and 93 cents per metric ton in Canada.