ASTM International
, West Conshohocken, Pa., now offers the Journal of ASTM
International (JAI), a resource for the engineering and scientific community. Individual and
institutional subscriptions as well as individual papers are available.
The Research Triangle Park, N.C.-based
American Association of Textile Chemists & Colorists (AATCC) has issued a call
for papers and posters for its 2010 International Conference, to be held May 18-20 in Atlanta.
Details are available at
www.aatcc.org.
Germany-based
BASF SE has created a new website,
www.elastollan.com, dedicated to its line of Elastollan®
thermoplastic polyurethanes.
Midland, Mich.-based
Dow Corning Corp., has launched an online portal for its Xiameter® brand of
standard silicone products. The portal, located at
www.xiameter.com, offers customers expanded options for
purchasing the materials.
Ansonville, N.C.-based
Premiere Fibers Inc. has unveiled a new logo, as well as its EcoInnovation™ nylon
6,6 fiber with recycled content and Earth-Color™ melt pigmented fiber brands. The company also has
launched its new website, located at
www.premierefibers.com.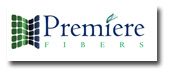 Raleigh, N.C.-based
KarmaKraft offers an online service via its website,
www.karmakraft.com, that allows users to design their own
custom fabrics and patterns, which KarmaKraft will print digitally on 58-inch fabric. The company
also offers cut-and-sew services and an online Designer Gallery.
Cotton Incorporated, Cary, N.C., has unveiled two sustainability-oriented
websites: Cotton Today, located at
http://cottontoday.cottoninc.com, which documents
the cotton industry's research and environmental advances; and Cotton. From Blue to Green.®,
located at
www.cottonfrombluetogreen.org, dedicated to its
denim recycling program.
July/August 2009