West Conshohocken, Pa.-based
ASTM International's ASTM Proficiency Testing Program (PTP) has expanded its
Textiles PTP to include a new yarns and threads PTP. In addition, the ASTM International Committee
E12 on Color and Appearance has approved standard E 2480, Practice for Conducting an
Interlaboratory Study to Determine the Precision of a Test Method with Multi-Valued
Measurands.

Pantone Inc., Carlstadt, N.J., has released the PANTONE® Fashion Color Report Fall
2008, presenting the top 10 fall 2008 women¹s fashion colors plus sketches, quotes and headshots of
featured designer, Zac Posen. The report is available at
www.pantone.com/fall2008.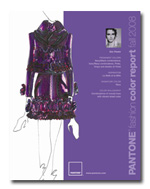 PANTONE® Fashion Color Report Fall 2008

GrayWolf Sensing Solutions, Trumbull, Conn., has published a new set of
DirectSense brochures detailing its line of mobile, PC-based instrumentation for environmental
measurements. The company also has published a new DirectSense IAQ (indoor air quality) brochure
detailing its line of advanced IAQ monitors. Both sets of brochures are available at the company¹s
website,
www.wolfsense.com.

Spirax Sarco Inc., Blythewood, S.C., has redesigned its website,
www.spiraxsarco.com/us, to offer
improved navigation, appearance, uniformity and accessibility. The company also has released
"The Steam and Condensate Loop Book," a guide to best practices for energy savings and optimized
plant

performance.

Kaeser Compressors Inc., Fredericksburg, Va., has established a Performance
Verification Program – an independent, third-party laboratory testing program to certify the
performance of Kaeser rotary screw compressors with Sigma Profile airend. The company also has
published an eight-page guide titled "Energy Savings in Compressed Air Systems."

Brecoflex Co. LLC, Eatontown, N.J., has published a catalog detailing its finished
precision metal pulleys and high-precision timing belts. The company also has opened a new
production facility for the domestic manufacture of made-to-order pulleys.

Viscotek, Houston, now offers the Flow Injection Polymer Analysis system to
measure polymer concentrations, molecular weight and intrinsic viscosity of a solution or emulsion
reactor in three to five minutes.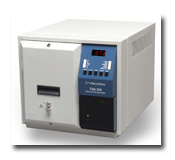 Viscotek's Flow Injection Polymer Analysis system

Specialists in Business Information (SBI), a Rockville, Md.-based market research
publisher, has released a report titled "The U.S. Market for Organic and Eco-Friendly Home
Textiles."
Canton, Mass.-based
Alliance Scale Inc. now offers the DeckHand™ portable floor scale, suitable for
such weighing applications as bulk loading, shipping and receiving, and piece counting.

Frost & Sullivan, San Antonio, has made available a new analysis entitled
"Advances in High Tech Polymer Fibers and Smart Fabrics."

Kafko International Ltd., Skokie, Ill., has released a new, environmentally
friendly Oil Eater Cleaner-Degreaser for use on plant floors, tools and equipment.

Summit Training Source Inc., Grand Rapids, Mich., now offers a Spanish-language
version of its online OSHA Approved 10 Hour General Industry Training. A free demo is available at
www.safetyontheweb.com.

Electromatic Equipment Co. Inc., Cedarhurst, N.Y., now offers an updated version
of the CheckLine® PK2X portable, digital stroboscope, suitable for a variety of inspection
applications that call for apparent stopping or slowing of motion.

The Freedonia Group Inc., a Cleveland-based industry research company, has
published "Nonwovens," a study of the nonwovens industry including market statistics and
projections from 2001 to 2011 for the various industry segments.

New England Paper Tube Co. Inc., Pawtucket, R.I., now offers convolute paper tubes
made from a variety of materials and custom-manufactured in a range of shapes and sizes.
Through its Performance Verification Program, the
Compressed Air and Gas Institute, Cleveland, has awarded its Verification Seal to
Michigan City, Ind.-based
Sullair Corp.'s rotary screw air compressors.

March/April 2008