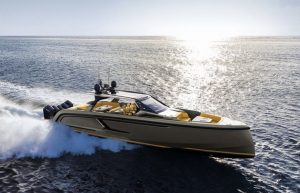 OOSTERHOUT, Netherlands — October 30, 2023 — Solico Engineering, a name in composite engineering, will showcase a number of cutting-edge customer collaborations at METSTRADE 2023, Amsterdam.
Vanquish 55 Powerboat – Solico Engineering will present its engineering work package for the Vanquish 55 Powerboat at METSTRADE. Boasting an exceptional speed of up to 70 knots, the VQ55 Sports Line is the first yacht of its size to be developed in a wind tunnel, enabling a vessel that outpaces any other yacht in its category.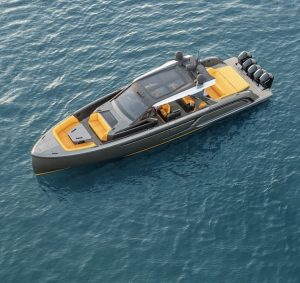 Solico provided the FEA optimized engineering package for the hull, deck and swimming platform, customizing the ability for Vanquish to deliver a hull per month from its composite tooling.
Leonardo Yachts Flax-Built Eagle 46 – Solico will also present a model of the Eagle 46 yacht, that has been engineered to be built using revolutionary flax materials. This sustainable marvel exemplifies Solico's commitment to eco-friendly engineering solutions. The flax-based construction offers a green alternative without compromising on quality and performance, demonstrating the possibilities for sustainable innovation in the yachting industry.
EX-CORE® Foam-Filled Door Panel – Solico's display of the EX-CORE foam-filled JD-70 door panel, demonstrates a revolutionary advancement in the future of composite materials. Originally developed by Donkervoort for automotive applications, EX-CORE is a versatile technology that uses syntactic foam technology to create carbon-fibre parts by using the foam core to push the carbon skins against the mould surface. Operating almost in reverse to normal composites, the process enables cored seamless composite parts that offer significant weight reduction whilst also enhancing noise reduction and structural integrity. EX-CORE has also been used for several new components in the Solico engineered Wajer Yachts range.
Posted: October 31, 2023
Source: Solico Engineering B.V.