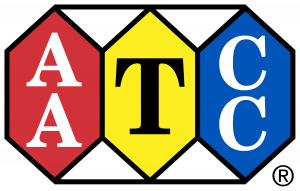 RESEARCH TRIANGLE PARK, N.C. — October 20, 2023 — The American Association of Textile Chemists and Colorists (AATCC) will hold its Textile Testing Workshop on December 6-7, 2023, at AATCC headquarters in Research Triangle Park, N.C.
The intensive two-day workshop will teach professionals responsible for product evaluation, specifications, and quality control how to properly perform essential tests and interpret results for textile materials. Attendees will gain hands-on experience with color measurement, assessing colorfastness and stain scales, laundering effects on fabrics, and more.
Reliable textile testing provides crucial data and insights that drive innovation while ensuring quality and safety. Testing substantiates that materials and products meet specifications, comply with regulations, and deliver promised performance. Standardized test methods allow objective evaluation and comparison of textile properties like strength, comfort, fit, durability, safety, and sustainability. Test data identifies opportunities to improve manufacturing processes and guides new product development. Testing also helps safeguard consumers by screening for harmful substances and verifying qualification for end use. Investing in proficient textile testing capabilities allows companies to enhance quality, solve problems, validate claims, and develop better products. The American Association of Textile Chemists and Colorists (AATCC) has been providing essential textile testing education and resources since 1921 to help advance the industry.
AATCC experts will lead interactive sessions including discussions, demonstrations, and participation in testing techniques. The workshop includes meals, networking opportunities, and a copy of the renowned AATCC Manual of International Test Methods and Procedures.
Those registering before November 21 will receive discounted rates of $775 for AATCC members and $1155 for non-members. After November 21, rates rise to $825 and $1205 respectively. Space is limited for this workshop.
Posted: October 20, 2023
Source: The American Association of Textile Chemists and Colorists (AATCC)