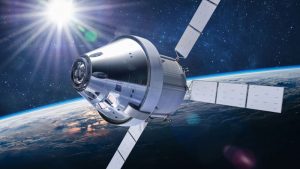 The 3D orthogonally woven 3DMAT Quartz Material for the Orion Multi-Purpose Crew Vehicle compression pads developed by Bally, Pa.-based Bally Ribbon Mills in conjunction with NASA was named the 2023 NASA Government Invention of the Year.
Fuze Biotech, Salt Lake City, has changed its name to Fuze Technologies. The company also recently launched a new website to better highlight its growing suite of products and services.
Pakistan-based denim manufacturer Soorty has joined the CIRCULOSE® Supplier Network, a group of yarn and textile producers committed to ensuring a steady supply of Circulose fiber in the market created by Renewcell.
Uzbekistan-based Global Textile and the British Textile Machinery Association have joined the Zurich-based International Textile Manufacturers Federation as a corporate member and associate member respectively.
London-based Better Cotton has signed the United Nations Economic Commission for Europe Sustainability Pledge, an open-source suite of policy recommendations, guidelines and standards that enable industry players to authenticate their sustainability claims.
Milliken & Company, Spartanburg, S.C., has expanded its Milliken Outdoor Fabrics line with the addition of a second collection named Outer Realm.
The Eurofins Consumer Products Assurance network of companies has joined the Sustainable Apparel Coalition as an affiliate member.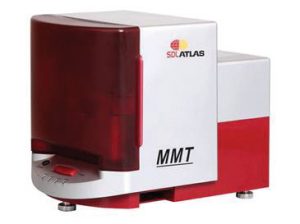 SDL Atlas, Rock Hill, S.C., reports its signature MMT® Moisture Management Tester has reached its 20th anniversary.
Piana Nonwovens, Cartersville, Ga., has received ISO 14001 Environmental Management Systems Certification from NSF International Strategic Registrations for its environmental management system.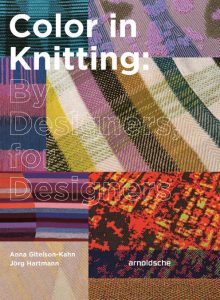 Germany-based STOLL, part of the Karl Mayer Group, has released a 208-page pattern compendium based on its flat knitting technique named "Color In Knitting: By Designers for Designers."
The CORDURA® Advanced Fabrics brand is celebrating
50 years as an ingredient in bags and packs.
Floor covering manufacturer Mannington Commercial, Calhoun, Ga.-based locations have achieved ISO 14001 recertification.
The Netherlands-based tech start-up company Aware™ was named the winner of the Avantex Fashion Pitch Grand Prize 2023 award for its traceability solution.
Sun Chemical, Parsippany, N.J., has received an EcoVadis Silver Rating for sustainability efforts across all its business regions.
Lion Brand Yarn Co., Lyndhurst, N.J., has acquired Quince & Co., a Maine-based premium hand knitting yarn company.
Cleveland-based Avient was issued the reexamination certificate for the principal patent applicable for Dyneema® Diamond Technology for cut-resistant yarn in the United States. The certificate confirms the patentability of 73 claims as amended or newly added in U.S. Patent No. 8,302,374, entitled "Cut Resistant Yarn, A Process for Producing the Yarn and Products Containing the Yarn."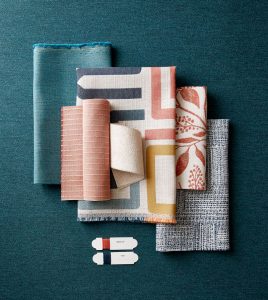 Trivantage, Burlington, N.C., has updated its Sunbrella® Fusion Decora-tive Collection, which is typically updated every three years. Sunbrella Fusion is ideal for patio furniture, sofas, pillows and more, and the new designs were created to work alone or layer together.
Sweden-based Material Exchange has launched the Deadstock Marketplace to provide an outlet for suppliers to sell deadstock materials to brands looking to reach new sustainability goals or in need of last minute items.
July/August 2023