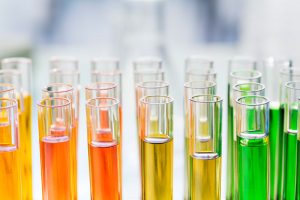 DÜSSELDORF, Germany — April 24, 2023 — SGS, a testing, inspection and certification company, is pleased to announce that the Zero Discharge of Hazardous Chemicals (ZDHC) Foundation has approved six of its laboratories to operate as ZDHC Manufacturing Restricted Substances List (MRSL) certification bodies for conformance to Levels 1, 2 and 3 of MRSL v3.0.
The announcement follows the upgrade of six laboratories in Shanghai, Guangzhou, Taiwan, Chennai, Ho Chi Minh City and Hai Phong. Significantly, it means SGS is now the only ZDHC Foundation recognized company operating in Taiwan, Chennai, Ho Chi Minh City and Hai Phong approved to Levels 1, 2 and 3.
Yvonne Tse, Vice President, Global Softlines, SGS said: "The acceptance of our laboratories in Shanghai, Guangzhou, Taiwan, Chennai, Ho Chi Minh City and Hai Phong for Level 3 conformance assessment and certification is part of a long-term strategy of expansion in our sustainability services capabilities for the fashion industry. This includes the future upgrading of other facilities and the provision of holistic solutions to help businesses to achieve their zero discharge goals."
The ZDHC Foundation is an industry-led collaboration committed to eliminating hazardous chemicals from textile and footwear supply chains. The first MRSL was published in 2014, with its companion document, MRSL Conformance Guidance, issued in 2017. It provides brands and suppliers with a single, harmonized list of chemical substances that are banned from intentional use during manufacturing and related processes. In November 2022, V3.0 of the MRSL and V2.0 of the MRSL Conformance Guidance were released by the ZDHC Foundation. MRSL V3.1 was published in March 2023.
MRSL V3.0 conformance certification is a simple and effective way for manufacturers and brands to demonstrate their commitment to zero discharge in complex supply chains that often rely on multiple different chemical formulations. It responds to the increasing awareness amongst consumers and regulators of the negative impact the manufacture of textiles and footwear is having on the environment.
SGS Chemical MRSL V3.0 conformance certification
SGS offers a simple and effective process for verifying the compliance of supplied chemical formulations with the criteria for ZDHC MRSL Levels 1, 2 or 3 through laboratory testing, document review and on-site assessment.
Posted: April 24, 2023
Source: SGS