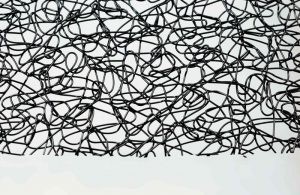 WEINHEIM, Germany — February 13, 2023 — Freudenberg Performance Materials will present surfacing veils and core materials for lightweight fiber reinforced plastic (FRP) parts at JEC in Paris, France. Freudenberg will also be showcasing Enka® Solutions flow media and spacers for efficient vacuum infusion, resin transfer and foam injection molding processes for applications in the composites industry, etc. at the international composites show. The leading global supplier of innovative technical textiles looks forward to welcoming visitors at the Baden-Württemberg International booth (booth Q71) in Hall 6 from April 25-27, 2023.
Freudenberg's solutions for the FRP industry include a variety of glass, PAN and PET nonwovens, as well as core materials for the production of lightweight fiber reinforced plastic parts. These products are designed for anti-corrosion coatings in piping and tank construction, smooth UV resistant surfaces for facade panels, and other applications for a diverse range of end products. Products made from fiber reinforced plastics must be equipped with surfacing veils to provide abrasion resistance, corrosion resistance, smooth surfaces and mechanical strength. Freudenberg offers high-tech nonwovens that can meet these challenges.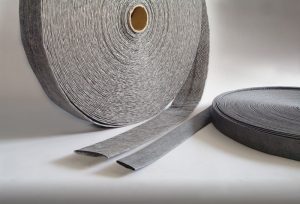 Enka® Solutions additions to portfolio
Enka Solutions products are characterized by their typical 3D entangled polymeric filament structures. Thanks to this unique structure, they are exceptionally suitable as flow media and spacers when producing composite materials. Readily available solutions for VARTM, SRIM and foam molding processes ensure the high performance of small- and large-scale complex fiber reinforced plastic parts at low cost and in one pass.
Enka Solutions flow media enable high-speed and reliable resin or foam flows throughout the composite part. Applied as a spacer in foam injection molding processes, they push the reinforcement matting and the composite skin against the mold and hold them in place during the process, allowing for a full wetting out of glass fiber and skin.
Enka Solutions has been part of Freudenberg Performance Materials since 2020.
Posted: February 13, 2023
Source: Freudenberg Performance Materials (Freudenberg)