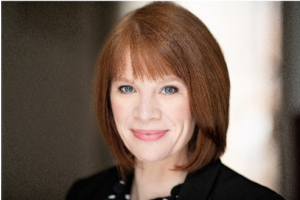 By Kim Glas
I would like to highlight the U.S. textile industry's extraordinary efforts and response to the COVID-19 pandemic, as well as our business outlook and NCTO's priorities this fall [2020] in Washington.
NCTO is the national voice of the domestic textile industry. Our member companies are manufacturers who are experts at transforming raw materials into an entire spectrum of modern textile products.
Many NCTO members are century-old textile companies that have used ingenuity, technology, and persistence to survive the Great Depression, the onslaught of imports over the past 40 years, and the recent Great Recession.
We have a world-class industry with enormous capabilities and the ability to pivot quickly to manufacture a limitless number of products.
In the spring, our industry received urgent requests-from the highest levels of government to nurses and doctors on the front lines- asking for immediate assistance to make lifesaving personal protective equipment (PPE).
Putting aside competitive differences, our industry proactively constructed multi-company PPE supply chains virtually overnight.
Our member companies have made hundreds of millions of urgently needed items, including gowns, masks, and testing kit swabs at a time when global supply failed to meet the needs required to face this crisis head on.
Our industry is now at a critical juncture. U.S. manufacturers are seeking certainty in the marketplace while also addressing the challenges associated with PPE procurement and the prospects for onshoring a supply chain capable of making the United States more self-sufficient in this critical area.
While we have withstood several macroeconomic challenges over the decades, the once-in-a-generation COVID-19 pandemic hit our member companies particularly hard at the onset of the coronavirus this spring.
Business Outlook
Overall industry performance was strong in 2019 and prior  to the COVID-19 pandemic.
From fiber to finished product, the U.S. textile supply chain accounted for 585,000 jobs and $29 billion in exports in 2019. The value of shipments for man-made fiber, yarns, fabrics, apparel, and non-apparel sewn products was almost $76 billion last year. Capital investment in U.S. textiles and apparel totaled $2.5 billion in 2018, the latest year for which information is available. Moreover, the United States is a world leader in textile innovation and the world's second largest exporter of textiles.
The employment, output, exporting and investment statistics for 2019 were all in line with recent years, where the domestic industry has enjoyed stability and growth.
However, the economic crisis spawned by the onset of the COVID-19 crisis led to a sharp drop in demand from retail customers through the spring,  in turn forcing some of our member companies to idle capacity due to the rampant cancellation of customer orders in the first half of the year.
The collapse in demand was quantified by the U.S. Census Bureau, which reported clothing sales relative to February fell by 49 percent in March, 87 percent in April and 63 percent in May. This three-month decline alone represents $44 billion in lost sales. As a result, many U.S. textile companies were barely running at 10 percent of capacity during the height of the crisis earlier this year.
In August, textile mills reported a return to some growth in production, according to a closely watched manufacturing survey and report from the Institute for Supply Management (ISM).
However, the volatility in the economy caused by the COVID-19 crisis will continue to create uncertainty for manufacturers the remainder of this year.
NCTO Engages Members of Congress on PPE Policy Priorities
While domestic textile manufacturers have undertaken heroic efforts to confront the ongoing crisis, the economic toll coupled with the ongoing pandemic has created uncertainty in the business environment.
We need the certainty of a permanent domestic supply chain and that will only materialize if proper government policies and other actions are put in place to help domestic manufacturers survive the current economic crisis while incentivizing the long-term investment needed to fully bring PPE production back to the United States.
NCTO and our partners throughout the entire U.S. PPE production chain are in agreement on the principles we need to adopt, as outlined in a joint statement that serves as a policy roadmap on American PPE.
This fall, NCTO will be working on several fronts to garner support for legislation introduced this summer that is aimed at expanding domestic procurement requirements for PPE and building a permanent domestic PPE supply chain.
Our industry strongly supports congressional efforts to create a "Berry Amendment for PPE" and other proposals aimed at reshoring and strengthening American PPE manufacturing. Among these proposals, the following are top priorities:
H.R. 7841, American PPE Supply Chain Integrity Act, Sponsors: Rep. Patrick McHenry (R-NC) and Rep. Bill Pascrell (D-NJ)Supports the public health industrial base by creating a "Berry Amendment for PPE"
S.4578, Make PPE in America Act, Sponsors: Sen. Rob Portman (R-OH) and Gary Peters (D-MI)Provides stability to manufacturers and workers by issuing long-term PPE contracts
S.4264, The U.S. MADE Act, Sponsor: Sen. Lindsey Graham (R-SC)Ensures our Strategic National Stockpile has high-quality PPE made here in America
S.4368, Protecting American Heroes Act, Sponsor: Sen. Sherrod Brown (D-OH)Maps out U.S. PPE supply chains and incentivizes public-private PPE partnerships
More information about these initiatives is available at our website MakeAmericanPPE.org.
U.S. textile companies are willing and capable of investing the hundreds of millions of dollars needed to reconstruct a domestic PPE industry, but will not do so without the help of the federal government.
The acceptance of such significant risk will only be undertaken if investments can be justified through a clear demonstration of contracting support and consistent demand for U.S.-made product on the part of the federal government.
Without a comprehensive set of procurement, trade, and enforcement policies designed to foster domestic PPE production, U.S. manufacturers will continue to be undercut by state- sponsored and exploitive offshore competitors, namely China.
Please do not hesitate to reach out to me or the NCTO staff for any questions related to our policy priorities this year.
We are happy to work with SYFA and other industry groups to ensure our domestic manufacturing sector has a seat at the table in Washington and policies in place to maintain a permanent base in the future.
---
This article appears on TextileWorld.com courtesy of the Synthetic Yarn And Fabric Association (SYFA) and was shared with SYFA members as one in a series of articles designed to keep its members informed during a time period when in-person interactions have been severely limited and conferences cancelled.
SYFA is a non-profit organization comprised of individuals affiliated with the synthetic yarn and fiber industry. SYFA members represent a wide variety of organizations including fiber producers, texturizers, staple yarn manufacturers, fabric producers for the apparel, automotive, upholstery, and industrial markets; raw material suppliers, equipment manufacturers, universities, and service providers related to the industry.
Kim Glas is president and CEO of the Washington-based National Council of Textile Organizations (NCTO), a trade association representing U.S. textile manufacturing.

---
March 19, 2021