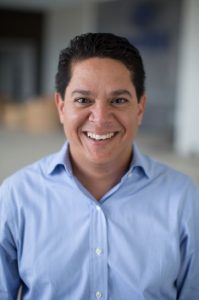 TW Special Report
The changing apparel and textile industry landscape, fast fashion, e-commerce, more direct to consumer brands, sustainability, new technology, and omnichannel distribution are requiring fresh ideas, as well as greater flexibility, agility, and speed to market than ever before.
Let's look at how a fictitious U.S. apparel company, eCottonjeans, an eco-friendly start-up with its headquarters in Atlanta, established its production and logistics network in order to compete in this changing landscape, meet compelling brand goals and exceed customer expectations.
With a vision to be a leading ecofriendly jeans producer, one that's good for the planet and good for people, eCottonjeans began by aligning with a producer of a breathable, natural organic cotton fiber located near Savannah, Ga.  Proximity to the Port of Savannah, a major sea gateway, would enable the company to seamlessly ship to its future textile mill. Having secured the gateway and the ecoquality product, the jeans producer now would need to find the production resources, infrastructure, and logistics support to meet the launch of its new business.
Central America Sourcing
eCottonjeans reviewed many sourcing opportunities and found that near-sourcing from Central America would be most beneficial as all aspects of quality and production operations could be met, and it would support its speed to market strategy. The company would be able to deliver finished goods to consumers in the United States at a fast pace and shorten its lead times. In addition, near-sourcing would reduce its supply chain carbon footprint since less transportation results in fewer emissions for a more environmentally friendly choice. 
Integrated Logistics
ECottonJeans could select Sealand, an intra-Americas regional ocean carrier and Maersk company, to streamline its container logistics and benefit from the company's local experience and footprint. Alfredo Di Palma, cluster top Central America at Sealand, said: "Over the last two years, we've seen the apparel/textile industry in Central America grow approximately 2 percent across the region. We would be a natural partner for a company like eCottonjeans with local country offices throughout Latin America and the U.S. and a team of knowledgeable Sealanders on the ground that know the local markets to skillfully assist companies in navigating their end-to-end, integrated logistics service needs."
U.S. Gateway Coverage
By sourcing finished goods from Central America and now working with Sealand, eCottonjeans would be able to expand its reach to key consumer markets throughout the U.S via gateways on the U.S. East, Gulf and West Coasts. Sealand is the only ocean carrier that offers consistent direct, weekly coverage to all three U.S. coasts.
In recent years, there's been a need for greater distribution diversity for U.S.-Central American apparel and textile supply chains. Traditionally much of the apparel and textile goods moved between the U.S. East and Gulf Coasts, but with changes in consumer expectations, the need to reach consumers quickly has increased demand for services to all coasts. This comprehensive range of services also provides service alternatives in case weather, or geopolitical conditions arise that impact supply chains. Further supporting the need to reach consumers quickly, apparel companies are expanding their distribution center network to achieve broader coverage throughout the region to accommodate speed-to-market. Direct services expedite the movement of freight to these locations.
End-To-End Value Chain
The full sourcing and supply chain network for the ecofriendly jean start-up was in play.  From the United States, quality organic cotton fiber would be shipped from the Port of Savannah on Sealand's SAE service, a five-day transit to Puerto Cortes in Honduras on the east coast of Central America. The jean fabric would be woven and dyed at a textile mill on the west coast of Nicaragua, requiring an intermodal trucking leg.
Sealand would coordinate this land-side container move assisting with infrastructure challenges that could slow a supply chain down if not handled effectively, such as customs house brokerage and cross border shipping. At the request of the jeans importer, Sealand could institute its SkyAngel GPS tracking service to ensure a reliable, secure flow of goods on land.
Di Palma commented: "SkyAngel is mounted on trucks and chassis carrying the container.  It provides full visibility to the shipment in transit so the location of the container can be determined at any point of the intermodal leg and it is a fully customizable system based on the customers' needs. With SkyAngel, Sealand has maintained a theft level under 1 percent. Whether it's ocean transport or landside, we establish routings that optimize transit times and bypass any infrastructure challenges that can disrupt supply chains."
Integrated logistics management helps apparel customers, like eCottonjeans, with its production flow demands and management of its sourcing to aid its business success and ability to deliver a great experience to customers. Timely delivery of shipments and knowledgeable, local transportation and distribution support is critical to importers' and exporters' logistics and distribution needs.
---
Editor's Note: Sealand – A Maersk Company is a regional container logistics company that combines passionate local teams and agile-thinking with an unrivalled global network powered by the larger Maersk family. Sealand moves customers' cargo quickly and efficiently across the Americas, Asia, Europe, North Africa and the Middle East. Through the close connection to Maersk it ensures customers the benefits of industry-leading logistics expertise and cutting-edge technology. A.P. Moller Maersk operates in 130 countries, employs roughly 76,000 people and works to connect and simplify its customers' supply chains.
---
June 5, 2019