ASTM International, Conshohocken, Pa., has announced plans to establish a center of excellence in the area of additive manufacturing/3-D printing. The organization is seeking up to two partners in the venture with full proposals due by December 15.
Brussels-based EDANA – the association serving the nonwovens and related industries, is taking entries for the OUTLOOK™ Asia Innovation Award, which honors innovative products and services designed in, or intended for markets in the Asia Pacific. EDANA also launched a call for papers for its International Nonwovens Symposium to be held May 23-24, 2018, in Rome, Italy.
Belgium-based Beaulieu Yarns reports its France-based production site Ideal Fibres & Comines — that produces a wide variety of yarns for various automotive industry applications — has been awarded Highly Protected Risk (HPR) status. The HPR designation shows that a facility meets the highest industry standards for property protection.
Switzerland-based Archroma reports for the second year in a row, its Pakistan-based affiliate Archroma Pakistan Ltd. has been named "Employer of the Year" in the multinationals segment in the Employers Federation of Pakistan contest. In addition, Mujtaba Rahim, Archroma Pakistan CEO, earned the "Best CEO of the Year" award.
Fibrix LLC, Conover, N.C., reports it will increase the list and off-list prices for its nonwovens products by 5 cents per pound effective December 1, 2017, or as contracts allow. The increase is the first to its customers in more than four year, but was necessary because of higher costs in raw materials and freight, according to the company.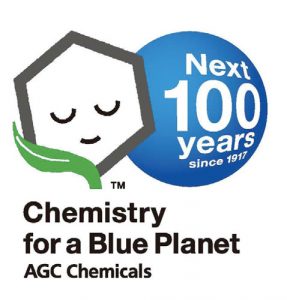 Exton, Pa.-based AGC Chemicals, a subsidiary of Tokyo-based Asahi Glass Co., is celebrating its 100th anniversary.
UltraTech International Inc., Jacksonville, Fla., recently was awarded ECO PASSPORT by OEKO-TEX® certification for its EverShield superhydrophobic fabric coating, which means any fabric treated with EverShield is safe for use with clothing, blankets and other materials produced for babies and toddlers.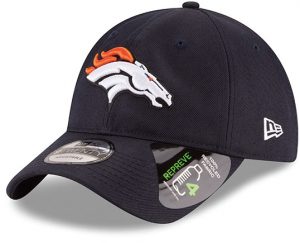 New Era Cap Co. Inc., Buffalo, N.Y., has debuted the first-ever official National Football League cap manufactured using eco-friendly REPREVE® recycled bottle fiber produced by Greensboro, N.C.-based Unifi Inc. The caps are available at the Denver Broncos Team Store at Sports Authority Field at Mile High during Broncos games.
The Netherlands-based Stahl Holdings BV announced it recently received the bluesign® system partner status from Switzerland-based Bluesign Technologies AG.
The Association of the Nonwoven Fabrics Industry (INDA), Cary, N.C., has issued the "North American Nonwovens Industry Outlook, 2016-2021," a 370-page industry outlook report. The study is available to INDA members for $3,850 and non-members may access the report for $5,500.
Spartanburg, S.C.-based Milliken & Company launched a website, located at millikenspecialtyinteriors.com, to offer information on its new Specialty Interiors business, which offers textile products and services to the home, office, healthcare, hospitality and special events markets.
Americhem Inc., Cuyahoga Falls, Ohio, has announced a global price increase for all color and additive products effective October 1, 2017. The price increase reflects inflation-based increases in raw materials, energy, freight and packaging costs. Americhem also released its 2018-19 color trends forecast comprised of six color palettes named Motown, Techno, Festival, Bossa Nova, Lullaby and Concerto.
England-based MagnaColours® has translated its MagnaAcademy video tutorial training program into Spanish, and will also issue Russian and Turkish versions of the videos in order to help screen printers develop their skills and learn how to best use the Magna product range.
Cincinnati-based Standard Textile Co. Inc. reports its VESTEX® Active Barrier apparel was awarded a 2017 Innovative Technology designation from Vizient Inc., a member-driven healthcare performance improvement company.
November/December 2017