The Netherlands-based SPGPrints reports Tekboy Tekstil, Turkey, has taken delivery of its first high-volume JAVELIN® printer featuring Archer® technology.
"The Javelin's outstanding quality and productivity were important factors in our investment decision," said Süha Artun, factory manager at Tekboy. "It is the fastest printer we have seen to achieve a resolution of 1,200 by 1,200 dots per inch, and we were very impressed with the results when it produced challenging designs such as geometrics and blotches at relatively high speeds."
Tekboy also cited SPGPrints' support network, printhead warranty and one-stop-shop for inks as major factors in its decision to buy a Javelin printer.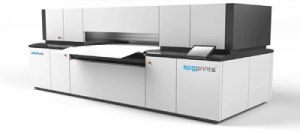 March/April 2017