ITMA Preview Innovative Wet Processing Solutions
The dyeing and finishing sector turns to the latest technology to reduce costs and increase productivity.<b>By Peter J. Hauser, Ph.D.</b>
ITMA '99 PreviewBy Peter J. Hauser, Ph.D.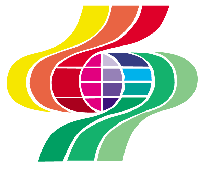 Innovative
Wet Processing
Solutions
The dyeing and finishing sector turns to the latest technology to reduce costs and increase productivity.
ITMA 99 promises to be another significant event for companies involved with textile wet processing. ATI spoke with several machinery manufacturers to get an overview of what to expect in Paris this summer. In general, all manufacturers are concerned with lowering costs by improving productivity. These productivity improvements are coming from increased use of automated controls and monitoring of process parameters. Of secondary concern, but still important, is reducing water consumption and energy use.Babcock, Charlotte, N.C., plans to introduce improved tenter frames with newly designed airflows, modular electronics and automated controls. New technology will be seen in high-speed washers for knits and woven fabrics. An updated control system with graphical displays will allow monitoring of chemical usage. A closed-loop control system will be available to control process temperatures and dye and chemical dosing rates.Benninger, Spartanburg, S.C., will offer enhancements to its line of slashing equipment. Pre-wetting warp yarns prior to slashing is being emphasized. This wet-on-wet application allows not only for lower chemicals costs, but also provides sized yarns with better weaving performance. Touch-screen controls are being added to give a more operator-friendly process.Gaston County Dyeing Machine Company, Stanley, N.C., will emphasize a total systems approach to wet processing. Coordinating processes allows for increased productivity while reducing water use. Control automation, rather than just being offered as an option, is becoming standard on new dyeing machines. A new material handling aspect of package dyeing will also be shown.Jemco, Icard, N.C., bleach ranges have been refined to provide even further reductions in creases and rope marks. This allows fabrics with finer yarns and high torque to be processed successfully. In addition, Jemco and Clariant will present a combination of equipment and chemistry that provides a truly environmentally friendly bleaching system.The effluent from this non-silicate system will be lower in BOD (biological oxygen demand) and COD (chemical oxygen demand) and will not contain any sulfur, phosphorous, nitrogen or alkylphenol exthoxylates. Energy conservation is stressed (70 percent of the energy input is recovered and reused). Low water use is also emphasized, water consumption as low as 1 liter per kilogram of fabric is routinely achieved. The man-machine-interface (MMI) is addressed with personal computers in combination with PLCs (programmable logic controllers) that automatically monitor the important parameters of the bleaching process, such as alkalinity and peroxide concentration. Jemco will also show, for the first time, a completely closed-loop control system for Kier bleaching.Kusters, Spartanburg, S.C., will introduce two new processes for the carpet industry. FiberKleen is a yarn treatment for spun yarns that produces carpet yarns with greatly enhanced performance properties. The QuickChange Fluidyer is an improved carpet dye pad with greater side-center-side shade control and rapid-color-change capability. The QuickChange Fluidyer makes it possible to have complete color changes in inches rather than in feet, greatly reducing waste and improving productivity.Both FiberKleen and the QuickChange Fluidyer are now being offered to selected customers, but will be made available to the worldwide textile industry at ITMA.Roaches International, England, in keeping with the general industry trend, will offer laboratory dyeing equipment with lower liquor-to-fabric ratios and with more automated controls.Thies sees a strong demand for shorter cycle times in piece dyeing. One aspect of this desire is the need for charge tanks for dyeing machines. These are tanks where the next dyebath is being prepared and brought to temperature while the current dye lot is being finished, saving a significant amount of time on each dye cycle. Another requirement of shorter dye cycles is automated drug rooms. Dispensing of dyes and chemicals can be controlled by the computerized dyehouse process control system, eliminating some sources of error as well as reducing process time. Thies will also show its AirStream dyeing machine, especially deigned for dyeing Tencel® fabrics.Then GmbH, Germany, will present a new control philosophy called a local operating network (LON). With LON, the individual components of the dyeing machine are provided with some intelligence of their own.For example, a valve will keep track of the number of times it opens and closes and will notify the operator when maintenance or replacement is necessary. This type of control system allows for more efficient processes and higher overall level of productivity. Then also will show further refinements in its AirFlow dyeing machine, as well as automated dye and chemical dispensing systems.Tubetex will show five new machines for processing tubular and open-width knit goods. These machines will focus on providing tighter specifications for shrinkage and yield, in addition to lowering operating costs. Chemical application and mechanical shrinkage controls are included.
Editors Note: This months wet-processing ITMA Preview is a brief overview of some of the new technology visitors can expect to see. A complete list and description of dying, printing and finishing vendors will be included in the April issue of ATI.Peter Hauser is an associate professor of textile chemistry at North Carolina State University. He joined the faculty in 1997 after 23 years in the industry with Milliken Research Corp., Burlington Industries and The Virkler Company. Hauser received his bachelors degree and doctorate in Chemistry from N.C. State, and his research focuses on high-performance chemical finishes for enhanced value textiles, indigo dyeing and denim garment wet processing, new textile processes to reduce costs, and energy use and pollution associated with wet processing. Professor Hauser holds several patents. He can be reached at (919) 513-1899 or by e-mail at peter_hauser@ncsu.edu.January 1999
Advertisement