April 2013
Singapore-based Huntsman Textile Effects' Avitera® dye range has received a 5-star rating review in The Environmental Leader Technology (ELT) Review program.

Switzerland-based Clariant International Ltd. has launched a revamped website for its Textile Chemicals business unit, located at textiles.clariant.com.

Austria-based Lenzing AG has released its color trends for Autumn/Winter 2014-15, which is available at lenzing.com/en/fibers/service/trends/trends-autumn-winter-20142015.html.

Invista CORDURA® Naturalle™ fabric from Chia Her Industrial Mill, Taiwan, has been named one of the Top 10 Second Layer Fabrics at the ISPO Textrends Forum held at ISPO MUNICH 2013.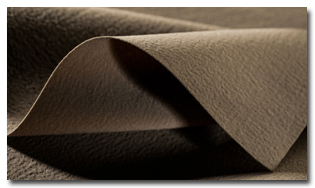 Invista CORDURA® Naturalle™ fabric from Chia Her Industrial Mill

The Netherlands-based
Royal Ten Cate NV
's four market groups — TenCate Protective & Outdoor Fabrics, TenCate Advanced Composites, TenCate Grass and TenCate Geosynthetics — have received CSR Performance Ladder level 3 certification.
The
American Apparel & Footwear Association (AAFA)
, Arlington, Va., has published the 12th edition of the AAFA Restricted Substances List (RSL) covering apparel, footwear and home textiles. The RSL is available at wewear.org/industry-resources/restricted-substances-list/.
Textile Exchange
, O'Donnell, Texas, has released the chemical snapshots series, a collection of eight guides providing information on the health and environmental concerns as well as industry practices and legislation related to use of certain chemicals. Information is available at textileexchange.org.
New York City-based
Brooks Brothers Group Inc.
has extended its agreement with Bozeman, Mont.-based TEXbase Inc. to use its Web-based Materials, Quality and Compliance data management solutions for another three years.
The
Specialty Graphic Imaging Association (SGIA)
, Fairfax, Va., has released its Fourth Quarter 2012 Industry Pulse Benchmarking Reports for the graphics and sign, garment decoration, and industrial printing communities.
Simpsonville, S.C.-based
Innegra Technologies LLC
has updated and expanded its Laminate Test Data, available online at innegratech.com/technical/.
Grand Rapids, Mich.-based
Summit Training Source
has released "GHS: USA Compliance," an online compliance training course developed specifically for U.S.-based companies.
Mira Loma, Calif.-based
Enduratex
has launched FORBID, a vinyl products topcoat that offers increased stain resistance while maintaining a fabric's luster and softness.
United Kingdom-based
Camira Fabrics Ltd.
's Hemp fabric was selected to upholster Coalesse Bob chairs at Architecture for Humanity's new headquarters in San Francisco.
Sweden-based
H&M Hennes & Mauritz AB
has published its 11th Conscious Actions Sustainability Report, available for download at hm.com/consciousactions2012.
India-based
Trident Ltd.
has been recognized as 2012-13 "Principal Partner — Bath" by Sears Holding Corp, Hoffman Estates, Ill.
The American Down and Feather Council
, New York City, has launched Pillow Talk! With Barry Bedspringer, a video promoting the benefits of down and feather bedding.
Tuscaloosa, Ala.-based
Phifer Inc.
has introduced the SheerWeave® Style 4000, 4100 and 4400 series of sun-control interior window shading fabrics made using Midland, Mich.-based The Dow Chemical Co.'s DOW ECOLIBRIUM™ Bio-Based Plasticizers.

Donny Osmond Home
has signed licensing agreements with New York City-based Ellison First Asia LLC for bedding and St. Louis-based Anji Mountain for natural fiber area rugs.
New York City-based
TradeCard Inc.
and Sourcing Journal Online have published "Cloud Sourcing for an Omni-Channel World."
Textile Media Services Ltd.
, United Kingdom, has published "Agrotextiles: A Growing Landscape With Huge Potential."
New York City-based
Thomas & Hudson Inc.
has published "Indigo: The Color that Changed the World," by Catherine Legrand.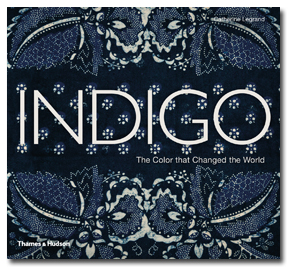 The cover of "Indigo: The Color that Changed the World"

Reportlinker.com
, France, has published "Global Textile Glass Fibers Industry."
Woodhead Publishing
, England, has published "Advances in shape memory polymers," Handbook of fire resistant textiles," "Innovative jacquard textile design using digital technologies," and "Multidisciplinary know-how for smart-textiles developers."

The Freedonia Group Inc.
, Cleveland, has published the study "Geosynthetics."
Research and Markets Ltd.
, Ireland, has published "Advances in Polymer Coated Textiles" and "Research Report on China's Textile Industry, 2012."
April 2013
Advertisement