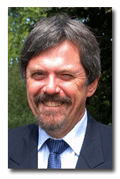 The Rupp Report: Rieter Is Going Strictly Textile
Jürg Rupp, Executive Editor
Some weeks ago, the Rupp Report reported about the preliminary results of the Switzerland-based Rieter Group (See " The Rupp Report: Rieter Is Back With Success," www. TextileWorld.com, February 8, 2011). The preview was quite positive and was confirmed today at Rieter's presentation of its annual financial results. Also confirmed was a rumor that existed for several months - and even years, but with an unforeseen result: The automotive part of the Rieter Group will not be sold, but the two group members will be separated into two independent stock-listed companies: Rieter AG, comprising the current Rieter Textile Systems; and Autoneum Holding AG, comprising the current Rieter Automotive Systems.

Back To Profitability
Erwin Stoller, executive chairman of the Board of Directors, opened the press conference with some positive remarks. He said the group succeeded with its turnaround after two consecutive years of losses with a break-even successfully lowered, some new products and further positive strengthening of its activities in growth markets such as China, India and Turkey. Large demand volume also came from Bangladesh, Brazil, Indonesia, South Korea, the United States and Uzbekistan. Both the machinery and the components businesses showed strong increases in incoming orders for 2010.

In Europe, Rieter employed temporary personnel to increase capacity. In China and India, new plants began production. Stoller mentioned the company continued to invest in innovation and access to new markets in the crisis years in order to be prepared for the upswing with attractive products and an enhanced presence in growth regions. "However," he said, "compared to the year 2007 the sales for 2010 are still 34 percent below that record year. Sales in the second half were slightly higher than in the first six months and totaled 2,585.8 million Swiss francs, compared to 1,956.3 million Swiss francs in 2009."

Split-up
But the most important news was the announcement that the Rieter Group will be separated into two independently owned and managed stock-listed companies, as mentioned above. The surprise was not the separation, but the way it will be done. Stoller mentioned that this separation is subject to the approval of the 2011 Annual General Meeting (AGM) on April 13, 2011.

Rieter outlined the following plan in its announcement:

Subject to AGM approval, Rieter Holding will change its corporate purpose and distribute the shares of the entity holding the business of its Automotive Systems division to its shareholders in the form of a special dividend. The name of the new company will be Autoneum Holding AG.
The new company Autoneum will be listed on the SIX Swiss Exchange as of mid-May 2011. Hans-Peter Schwald is expected to be nominated as Chairman of the Board, Martin Hirzel as CEO, Urs Leinhäuser as CFO and Deputy CEO.
The current Rieter Textile Systems Division will continue to trade as an independent company under the name of Rieter (symbol RIEN).
After completion of the separation, the Rieter Executive Team is expected to comprise Erwin Stoller, executive chairman; Peter Gnägi, head of the Spun Yarns Systems business group; Werner Strasser, head of the Premium Textile Components business group; Joris Gröflin, CFO; and Thomas Anwander, general counsel.
Rieter's announcement also outlined the following with regard to share distribution and listings:
Subject to the approval of the separation by the 2011 AGM, each Rieter Holding shareholder will receive one registered Autoneum Share for each Rieter Holding Share held at the Cut-off Date in the form of a special dividend. Holders of Rieter Holding Shares will not pay any consideration for such Autoneum Shares.
Upon completion of the separation, the Autoneum Shares are expected to be listed and traded on the SIX in accordance with the Main Standard. The Rieter Holding Shares will remain listed on the SIX.
No Big Changes
According to Rieter, one important result of the separation will be the greater strategic and operational flexibility of each company, allowing both to profit from further development potential and growth opportunities, for example, through partnerships or cooperations. Stoller said the separation will not have a big impact on current operations and business activities: "Already in the past, both companies operated as separate business units with their own management teams and organizations; and there was no synergy effect at all. Thanks to this split, both companies can work in a more independent business environment and are in a better position to find additional strategic partners. And the moment with these positive results couldn't be better for a separation." Having said that, Stoller also mentioned there is absolutely no need to release any personnel, stating, "The proposed separation is not expected to result in any job losses."
The newly formed Autoneum will continue to offer innovative and cost-effective noise-reduction and heat-management solutions that will enhance vehicle comfort and value. Autoneum supplies a broad portfolio of products to major automotive original equipment manufacturers worldwide through its four regional business groups covering Europe; North America; Asia; and South America, the Middle East and Africa.
The Future
For 2011, Rieter expects sales to increase substantially. However, nobody knows the consequences of natural disasters such as the crisis in Japan, or political turmoil such as what is occurring in North Africa. Rieter expects further operating margin improvement compared with 2010 overall, primarily owing to higher textile machinery and technology components volumes. Rieter also plans to invest further to speed production plant expansion in Asia and thereby enhance its market position in China and India.
"This is a historic moment for Rieter," Stoller said. "In 1915 Rieter also produced turbines, bridges, sewing machines, even weaving looms and many more products. These products were abandoned, and after World War I, Rieter started booming. I am convinced that this new structure will lead us to new heights."
March 22, 2011
Advertisement