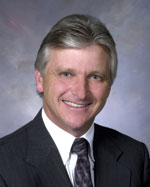 By Jim Phillips, Yarn Market Editor
As has been the case for most of the last nine months, demand for domestic yarn, ring-spun and open-end, remains strong. However, labor shortages, supply chain issues and increasing costs continue to constrict production and delivery.
"At the height of the pandemic, when so many places were on lockdown, a lot of people became accustomed to the flexibility of working remotely," said one analyst. "Now that restrictions have been abolished in most environments, there isn't nearly as much desire to return to the routine of regular shift work. So, a lot of these people are retraining, acquiring skills that will both provide higher wages and the work/life balance they seek."
"I have a lot of customers who want yarn," said a yarn broker. "My problem is finding enough supply to provide for their needs."
Further exacerbating the issue are the continuing global supply chain issues. "We were hoping to see some relief by now," said a logistics and transportation expert. "But that is not happening."
She continued: "Even in normal times, the supply chain is fragile. Once disrupted, it takes some time to heal. This is true with even minor kinks in the system. But Covid and soaring energy prices are far from minor disruptions. Then you add the conflict in Ukraine, and you create an entirely new level of disturbance. And when you have bottlenecks in the supply chain and can no longer freely move components and products across the globe, you create a fertile ground for inflation."
Most experts predict the global supply chain will continue to be dysfunctional for at least the remainder of the year — and perhaps well into the first quarter of 2023. While there are shortages of available product in many areas, among the most critical are semiconductors, which are necessary for everything from cars, to computers, to manufacturing processes. This is an area in which the Russian invasion of Ukraine has had significant impact. While Ukraine is not an exporter of microchips, it is the world's leading source of neon, a gas needed for the lasers used in the chip-making process.
Consumer Confidence Increases Slightly In March
Consumer confidence was up slightly in March, despite inflation and global supply-chain issues.
The Consumer Confidence Index®, published monthly by The Conference Board, increased slightly in March, after a decrease in February. The Index now stands at 107.2 (1985=100), up from 105.7 in February. The Present Situation Index — based on consumers' assessment of current business and labor market conditions — improved to 153.0 from 143.0. However, the Expectations Index — based on consumers' short-term outlook for income, business, and labor market conditions — declined to 76.6 from 80.8.
"Consumer confidence was up slightly in March after declines in February and January," said Lynn Franco, senior director of Economic Indicators at The Conference Board. "The Present Situation Index rose substantially, suggesting economic growth continued into late Q1. Expectations, on the other hand, weakened further with consumers citing rising prices, especially at the gas pump, and the war in Ukraine as factors. Meanwhile, purchasing intentions for big-ticket items like automobiles have softened somewhat over the past few months as expectations for interest rates have risen."
Franco continued: "Nevertheless, consumer confidence continues to be supported by strong employment growth and thus has been holding up remarkably well despite geopolitical uncertainties and expectations for inflation over the next 12 months reaching 7.9 percent—an all-time high. However, these headwinds are expected to persist in the short term and may potentially dampen confidence as well as cool spending further in the months ahead."
Year-Over-Year, Cotton Prices Continue To Soar
Despite a slight decrease for the week ending April 7, cotton prices continue to be at the highest levels since the early 2010s. Spot for the base quality of cotton (color 41, leaf 4, staple 34, mike 35-36 and 43-49, strength 27.0-28.9, and uniformity 81.0-81.9) in the seven designated markets measured by the USDA averaged 132.72 cents per pound for the week ending April 7. The weekly average was down from 134.86 cents from the previous week, but up from 74.97 cents reported the corresponding period a year ago. The ICE May settlement price ended the week at 133.20 cents, compared to 135.69 cents the previous week.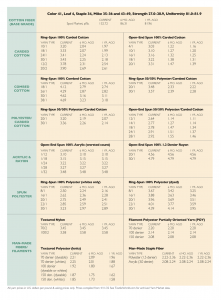 April 2022