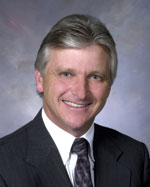 By Jim Phillips, Yarn Market Editor
For a number of spinners, 2020 was a tumultuous year. What started out on an unusually high note rapidly crashed and burned when the COVID-19 pandemic virtually shut down the global economy.
Businesses closed, or were open only sporadically. Orders kept plummeting. The low point, according to several spinners, was around the transition from the second to third quarters.
Some spinners saw revenue drops of 20 to 40 percent. "The outlook was bleak around mid-year," said one spinner.  "Big companies were taking a huge hit, and some smaller companies were in danger of folding completely."
Fortunately, some spinners found a place in the personal protective equipment (PPE) space and were able to recoup some of the revenue lost from other sources.  The bulk of PPE material, however, is made in China, which prompted some trade groups to call for the establishment of more U.S. production.
Yet, when things seemed darkest and with no end in sight, business began picking up again. As many consumers became resigned to the concept of "sheltering in place," online orders began flooding in. The holiday season was much more robust than any would have imagined just a month or two earlier.
"A big boost for business came when people unable to leave their homes began looking around and assessing what they needed around the house," said one industry professional.  "There was a significant increase in orders for home fashions — sheets, bedroom accessories, towels, washcloths and the like. The demand for home furnishings increased. And a lot of people went back to work."
For some spinners, the uptick in business was almost enough to offset earlier losses. Some came close — or even met — pre-pandemic yearly forecasts.
Now, with the start-up of massive vaccine distribution, spinners look forward to a better 2021, hoping for a year similar to — or better than — the one they had forecast for 2020.  "Once it is safe to be among large numbers of people, I expect you will see a massive increase in consumer spending," said an industry analyst. "Having been semi-quarantined for so long, a lot of people are going to want new wardrobes, new cars and new luxuries. All of this promises good times for spinners and the rest of the U.S. fiber/textile/apparel complex."
Yarn Manufacturers, Fabricators And Finishers Face Possible New Regulations
Spinners, weavers, knitters and dye houses, have come under increasing scrutiny over the past few years because of their impact on the environment. Even further, according to The National Law Review, more issues have arisen over alleged supply-chain transparency, climate-related disclosures, and misleading environmental and sustainability claims.
"Globally, climate disclosures are increasingly changing from voluntary to mandatory, recognizing the importance to investors of understanding climate risks, as well as corporate environmental impacts," according to the publication. "The U.S. may be the next to follow this trend. The Biden Administration has announced its intent to require 'public companies to disclose climate risks and greenhouse gas emissions in their operations and supply chains, presumably by amending current U.S. Securities and Exchange Commission reporting requirements. The process of making such disclosures mandatory, as opposed to part of a voluntary sustainability disclosure framework."
Misleading statements have also become an issue. The U.S. Federal Trade Commission has brought enforcement actions against several "name" retailers, such as Nordstrom, Bed Bath & Beyond and Macy's for claiming products were made from eco-friendly bamboo when the products were actually made from rayon yarn.
Also at issue are products incorrectly labeled. The USDA's "Organic Oversight and Enforcement Update Summary of Activities – May 2019" report details numerous activities taken again products deceptively labeled as organic.
The National Law review recommends that, "… given the many changes to come, U.S. fashion and textile industry stakeholders should continue to closely track legislative, regulatory and enforcement developments, particularly with respect to direction from the Biden administration on mandatory non-financial disclosures, expanded green marketing enforcement by FTC," as well as such issues as human rights abuses by import partners.  "In addition," the publication continues, "ensuring effective supplier oversight and accountability will help to address potential compliance risks, especially with respect to new requirements that might prevent access to key markets like the EU."
Cotton Prices Continue To Rise
Before the beginning of the global COVID-19 pandemic, cotton prices had been trending upward. Then, beginning in February 2020, prices began falling, hitting a 10-year low by mid-year. By May 2020, spot market prices for the base quality of cotton (color 41, leaf 4, staple 34, mike 35-36 and 43-49, strength 27.0-28.9, and uniformity 81.0-81.9) in the seven designated markets measured by the USDA averaged 52.8 cents per pound.
However, in late 2020, prices began to rebound.  For the week ended February 4, spot market prices averaged 77.40 cents per pound.
According to various sources, several factors have combined to create such a rapid rise in prices. First, cotton production for the 2020/2021 period, which began in August, is projected to be the lowest since the 2016/2017 season. The latest U.S. Department of Agriculture (USDA) estimates indicate that world cotton production in 2020/21 is projected at 112.9 million bales—approximately 7.5 percent below 2019/20. The United States, the third-largest cotton producer, behind India and China, accounts for more than half of the decrease.
During the first week of February, buyers for domestic mills purchased a moderate volume of color 41, leaf 3, and staple 36 for second through fourth quarter delivery. Reports indicated that mills continued to incrementally increase operating schedules as warranted by increased finished product demand. Yarn demand was good. Mills continued to produce personal protective equipment for frontline workers and military supplies.
January/February 2021