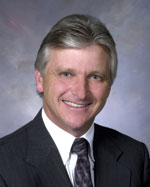 By Jim Phillips, Yarn Market Editor
It has been almost a year since the first novel coronavirus case appeared in the United States. And while health officials warn that the worst may be yet to come, they are also beginning to repeat the time-worn expression "it's always darkest before dawn."
President Joseph R. Biden Jr., has made it a priority to get 100 million Americans vaccinated during his first 100 days in office. Further, he has promised to rebuild the pandemic task force disbanded by the previous administration. And he has been much more vocal in recommending all Americans wear masks. Taken together, government and health officials hope these measures will help bring the coronavirus pandemic under control and restore some semblance of normalcy by year's end, if not sooner.
Yet, protection from the pandemic requires more than those in government, life sciences and healthcare. It requires a unified effort among all aspects of business and society. It has been well-documented in this column the role yarn spinners — and the textile industry as a whole — has played in keeping front-line medical workers and others safe from getting and spreading the infection. The industry has turned as much attention as capacity allows to the production of Personal Protective Equipment (PPE), churning out yarn and fabric for such items as masks and gowns.
In the latest development, Illinois-based UMF Corp. revealed on January 19 that its Micrillon® fiber inactivates the coronavirus, as well as the H1N1 subtype of Influenza A, MRSA and E. coli. UMF engages in the research and development of high-performance textiles for the commercial cleaning and infection prevention markets.
"Contract research organization Integrated Pharma Services confirms that UMF's Micrillon sheath and core fiber demonstrates significant antiviral properties against Human Coronavirus, which causes COVID-19, and Human Influenza A H1N1 virus in just minutes," the company said in a PR Newswire release. "The Micrillon sheath and core fiber, spun into a yarn and knitted into a material, also demonstrates significant antibacterial efficacy (100-percent kill) against Staphylococcus aureus (MRSA) and E. coli 0157:H7. These findings have significant implications for numerous applications, including various yarn types for woven and knitted textiles, such as towels, privacy curtains and personal protective equipment (PPE).
"We are thrilled with the results of the Micrillon testing, which show definitively that it inactivates Human Coronavirus and Human Influenza, and destroys MRSA and E. coli," said UMF Corp. CEO George Clarke in the PR Newswire release. "There are significant implications for industries including healthcare — where it can be included in PPE — as well as hospitality and education, which are more focused than ever before on infection prevention in light of the COVID-19 pandemic. We plan to incorporate Micrillon splitable bicomponent microfiber in all our PerfectCLEAN products later this year."
UMF's Micrillon is a rechargeable, broad spectrum, polymer additive that can be incorporated into films, plastics and fibers, and charged with chlorine molecules, according to the release. The Micrillon chemistry recharges for the life of the product and will not leach into the environment. When bacteria and mold come into contact with a Micrillon surface, they are eliminated, and viruses are inactivated.
Economic Growth And Consumer Confidence
With the prevailing cautious optimism surrounding getting the coronavirus under control — even if progress is slower than anticipated — a number of organizations expect 2021 to be a solid year for economic growth. The global economy is expected to expand by 4 percent in 2021, assuming an initial COVID-19 vaccine rollout becomes widespread throughout the year, according to the World Bank. The caveat, however, is that a recovery will likely be subdued unless policymakers move decisively to tame the pandemic and implement investment-enhancing reforms.
Meanwhile, Morgan Stanley forecasts an even stronger global economy, predicting a 6.4-percent growth rate, led first by emerging economies and then migrating to reopening economies in the United States and Europe. This compares to a 4.3-percent contraction in the global economy in 2020.
Comerica Inc. forecasts 3.9 percent real GDP growth in the United States for 2021, while the National Association for Business Economics expects a 3.4-percent growth rate. Other organizations predict similar results.
Consumers, however, were not quite so bullish. The Conference Board Consumer Confidence Index® declined in December. The Index now stands at 88.6 (1985=100), down from 92.9 in November. The Present Situation Index — based on consumers' assessment of current business and labor market conditions — decreased sharply from 105.9 to 90.3.
"Consumers' assessment of current conditions deteriorated sharply in December, as the resurgence of COVID-19 remains a drag on confidence," said Lynn Franco, senior director of Economic Indicators at The Conference Board. "As a result, consumers' vacation intentions, which had notably improved in October, have retreated. On the flip side, as consumers continue to hunker down at home, intentions to purchase appliances have risen. Overall, it appears that growth has weakened further in Q4, and consumers do not foresee the economy gaining any significant momentum in early 2021."
Consumers' assessment of current conditions declined in December. The percentage of consumers claiming business conditions are "good" decreased from 18.8 percent to 16.0 percent, while those claiming business conditions are "bad" increased from 34.9 percent to 39.5 percent. Consumers' assessment of the labor market was also less favorable. The percentage of consumers saying jobs are "plentiful" declined from 26.3 percent to 21.8 percent, while those claiming jobs are "hard to get" rose from 19.4 percent to 22.0 percent.
Consumers, however, were moderately more optimistic about the short-term outlook. The percentage of consumers expecting business conditions will improve over the next six months increased from 26.5 percent to 29.0 percent, while those expecting business conditions will worsen decreased from 22.5 percent to 21.9 percent.
Cotton prices hit 2+ year high
Average spot quotations for the base quality of cotton (color 41, leaf 4, staple 34, mike 35-36 and 43-49, strength 27.0-28.9, and uniformity 81.0-81.9) in the seven designated markets measured by the USDA averaged 76.52 cents per pound for the week ending Thursday, January 14, 2021. This is the highest weekly average since week ending September 13, 2018 when the price was 78.98 cents. The weekly average was up from 75.34 cents the previous week and from 66.49 reported for the corresponding period a year ago.
Spot transactions for the week ended January 14 totaled 79,659 bales. This compares to 67,350 reported the previous week and 126,308 spot transactions reported the corresponding week a year ago.
The ICE March settlement price ended the week at 81.15 cents, compared to 79.76 cents last week.
Buyers for domestic mills inquired for a moderate volume of color 41, leaf 4, and staple 34 and 36 for April through June delivery. No sales were reported. Mill buyers also made initial inquiries for 2021-crop cotton, color 41, leaf 4, and staple 34 and 36 for November 2021 through March 2022 delivery. No sales were reported. Reports indicated that mills continued to incrementally increase operating schedules as warranted by increased finished product demand. Yarn demand was good. Mills continued to produce personal protective equipment for frontline workers and military supplies.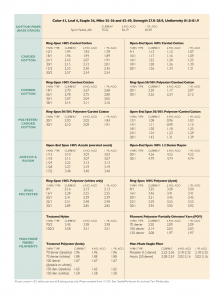 January 2021