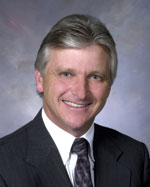 By Jim Phillips, Yarn Market Editor
If there is one thing the COVID-19 pandemic has revealed about the U.S. industrial complex, it is that there a continuing need for a robust and responsive textile industry.
Such is the conclusion derived from multiple analysts and consultants about the impact the industry has had on the fight to control with worst global virus outbreak since 1918. At the beginning of the epidemic in the United States, there was insufficient personal protective equipment (PPE) gear to equip the front-line medical professionals and emergency workers who were dealing up close with the virus and were at risk of infection.
Yarn spinners and fabricators quickly stepped up to help alleviate the shortage. For example, Parkdale is producing materials for reusable isolation gowns and face masks for medical workers and first responders. Unifi, is supplying yarns and fibers to more than 100 companies that are producing the masks, gowns, and other personal protective equipment needed by first responders, medical personnel and military. American & Efird, is offering restricted substances list (RSL)-approved, critical personal protective equipment sewing threads for a multitude of products, including disposable surgical products, surgical masks, scrubs, hospital sheets and towels, reusable medical gowns, clean-room garments, and protective coverall suits.
As COVID Surges, Economy Suffers
As of mid-July, however, premature reopenings in some states, gatherings in resort areas without appropriate social distancing, and the puzzling reluctance of some people to wear face coverings have resulted in a surge of infections that has negated much of the valiant efforts of medical professionals and their industrial suppliers to halt the spread of the virus.
Indeed, the record-breaking new outbreaks have the potential to overwhelm the U.S. economy – at least for the short term.
However, government-mandated lockdowns are not the primary drivers of a sagging economy. Consulting firm Deloitte has cited a recent study by economists at the University of Chicago that found only 7 percent of the change in consumer mobility in the United States over the past few months can be explained by lockdowns. Instead, Deloitte reports, it is fear of the virus that prompts most Americans to stay away from social interaction.
"In other words, most people would avoid restaurants and theatres even if they were open," Deloitte reports. "Using high-frequency mobility data, the [Chicago] researchers compared the experiences of consumers in locations with severe lockdowns to those in locations with no or limited lockdowns. They found there wasn't a big difference between the two."
As many states have reacted to curtail the latest outbreaks, the expectation is that activities that require human-to-human contact will decrease even further, leading to even further negative impact to the economy.
Already, the effect the coronavirus epidemic as had on industry in general has been nearly catastrophic. Entertainment, retail, fine dining and many more have suffered greatly, with many well-known and long-lasting brands in danger of closing doors forever.
Manufacturing is not fairing much better. A recent study by the International Textile Manufacturers Federation reveals that total orders in North America were down almost 50 percent in May and 40 percent in June.
To help offset some of these losses, two U.S. Senators, Thom Tillis (R-N.C.) and Mark Warner (D-Va.), recently sent a letter to Senate Majority Leader Mitch McConnell (R-Ky.) and Minority Leader Chuck Schumer (D-N.Y.) urging the next round of COVID-19 assistance adequately address the magnitude of the losses felt throughout the cotton supply chain by cotton farmers, textile mills, and the cotton merchandising segment (See "Senators Urge Senate Leaders To Include Cotton, Textile Industry Assistance In Next COVID-19 Relief Package," TW News, this issue).
"When Congress considers additional relief efforts in response to COVID-19, we believe any package should ensure USDA's next round of agricultural assistance will adequately address the magnitude of the losses felt throughout the cotton supply chain by cotton farmers and include critical relief for textile mills and the cotton merchandising segment, all of which are facing unprecedented economic losses," the Senators emphasized.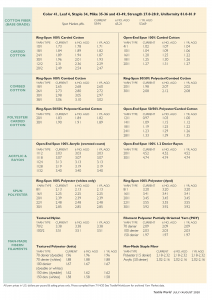 July/August 2020