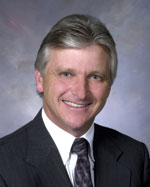 By Jim Phillips, Yarn Market Editor
The U.S. textile industry promotes itself as the world's most innovative, and it continues to back up the hype with the introduction of numerous high-technology and sustainable fibers and yarns.
For example, at the end of October, Kraig Biocraft Laboratories Inc., a developer of spider-silk-based fibers, announced that it is working under contract with the U.S. Army to develop a strain of genetically engineered silkworms that better match the physical properties required for applications in protective textiles.
Tentatively called Dragon Silk 2.0, according to the company, this new strain is the next evolution in the development of protective fibers, built upon the existing Dragon Silk line. Dragon Silk 2.0: "is a further example of the company's ability to adapt and tailor the properties of its recombinant spider silk materials to meet end market performance requirements. Through the use of its fiber performance testing capabilities, paired with a select breeding program, the company created a strain that is stronger, yet less elastic, than the original Dragon Silk.
"When the Army chose to award the second phase of this project, we knew that we were given a great opportunity to prove the power of our technology and our approach using silkworms," said a company executive. "We expect this new strain will play a critical role in our expansion and commercialization of spider silk far beyond the market for bullet proof vests."
In another example, PrimaLoft Inc. announced at the end of October it has developed a synthetic insulation made from 100-percent recycled, biodegradable fibers. The insulation, called PrimaLoft® Bio, was developed over the past four years by PrimaLoft's team of scientists and engineers, PrimaLoft achieved this
textile breakthrough without affecting the performance characteristics of the insulation. According to the company, in accelerated test conditions simulating a landfill environment, PrimaLoft Bio fibers reached near complete biodegradation in 394 days, a highly accelerated rate as compared to the negligible degradation observed in standard polyester under the same conditions. This proprietary technology is expected to be available to consumers in fall 2020.
The Lenzing Group, based in Austria, has one plant in Alabama and another expected to come on line in 2019. The $293 million plant in Axis, Alabama, is projected to significantly increase production of one of the company's flagship products, TENCEL® fiber, when it begins production. However, Lenzing also has new products under development the its other global facilities. The company recently announced the launch of a new VEOCEL™ Lyocell fiber with Eco Disperse technology, which is designed for use in flushable wipes. "This new fiber demonstrates enhanced biological disintegration performance," according to the company. "The inclusion of this new fiber enables more diverse design opportunities while providing exemplary wet strength and disintegration performance.
Productivity And Speed-To-Market
It is certainly no secret that, after years of decline and stagnation, the U.S. textile industry has begun to grow again — at times at an accelerated rate. Part of that can be attributed to the research and development of innovative products such as those mentioned above.
But three other factors loom large in the industry's resurgence: quality, productivity and speed-to-market. "We certainly have an advantage in logistics," said one spinner. "We can deliver products to more markets more quickly than just about anyone in the world. And with our degree of technology, our products are higher quality than most others are capable of producing."
But a huge aspect of the comeback has been gains in productivity. U.S. textile mills have increased labor productivity by 60 percent since 2000, according to NCTO. Other nations — China, in particular — have seen costs increase without a corresponding increase in productivity. "China used to have a huge advantage over us in costs," said one industry expert. "But China has a growing middle class, and wages increase every year. Unfortunately, for the Chinese industry, those wage increases have not led to more productivity per employee."
Next month, as per tradition, Yarn Market will review the highlights of 2018 for fiber manufacturers and spinners. And in January, we will offer a preview of what spinning executives expect for 2019.
November/December 2018