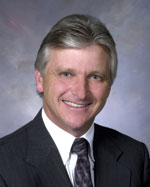 By Jim Phillips, Yarn Market Editor
Yarn sales continued to be strong at the end of May for many companies. "We are doing really well," said one specialty yarns manufacturer. "Business has been strong across the board."
Added another spinner: "We are still seeing a lot of cotton orders, even though cotton prices have gone up a good bit this year. We are still moving some blends, as well." Polyester yarns and fibers for nonwovens, industrial and specialty applications are also selling well, several executives report.
Overall, as mid-year approaches, spinners say the first half of 2018 has been solid. And they say they are optimistic about the remainder of the year. "I always say I am cautiously optimistic about the future," said one spinner, "because no matter how well things go, there are always potential pitfalls that can come on suddenly. But, barring unforeseen events, we are confident in our position going forward."
One of the reasons the U.S. industry has enjoyed such a dramatic comeback in recent years is the technology and efficiency with which products are manufactured. "We have the most modern textile industry in the world, from fiber to fabric," noted one industry observer. "As a result, we have the most advanced products, with the highest degree of quality and consistency." He noted, for example, that automation enabled one plant, with less than 150 employees, to produce more than 2 million pounds of yarn a week at the beginning of this decade — a quantity that, 40 years ago, would have taken thousands of employees.
Industry executives say millions of dollars are poured into research that enables the U.S. industry's impressive technology and automation to produce some of the world's most innovative products. Yet, these same leaders say, some of the industry's most pioneering products are illegally reverse engineered by industries in other countries and sold at bargain-basement prices.
Industry Asks For Fiber, Yarn, Fabrics, Apparel To Be Included In China Sanctions
China, according to both government and industry leaders, has been the worst offender. As the U.S. government prepares to assess retaliatory tariff actions against China, textile leaders want their products protected. Fiber, yarn and textiles need to be included in China 301 tariffs, NCTO President Auggie Tantillo testified at a public hearing at the Office of the U.S. Trade Representative in May.
Section 301 of the U.S. Trade Act of 1974 authorizes the President to take all appropriate action, including retaliation, to obtain the removal of any act, policy, or practice of a foreign government that violates an international trade agreement or is unjustified, unreasonable, or discriminatory, and that burdens or restricts U.S. commerce.
"The U.S. textile industry urges the Trump administration to include textile and apparel end products in any Section 301 retaliatory tariff action against China," Tantillo said. NCTO maintains that "China's predatory, illegal trade actions, including intellectual property rights theft, have contributed to the loss of millions of U.S. manufacturing jobs, including hundreds of thousands in textiles."
"China's domination of global textile markets has clearly been aided by its rampant theft of U.S. textile intellectual property. From the violation of patents on high-performance fibers, yarns and fabrics to the infringement of copyrighted designs on textile home furnishings, China has gained pricing advantages through blatantly illegal activities. Putting 301 tariffs on Chinese textile and apparel exports would send a long overdue signal that these predatory actions will no longer be tolerated," he added.
Currently, the Section 301 retaliation list does not contain a single fiber, yarn or fabric product manufactured by U.S. companies.
"This is a glaring omission because China has used a system of predatory trade practices, including brazen theft of U.S. textile materials, technology, and innovation, to dominate global markets." Tantillo said. He pointed out that, in fiscal years 2016-2017, wearing apparel and accessories accounted for the single largest segment of U.S. Department of Homeland Security's seizures of products that violated intellectual property rights. He said that Chinese companies have infringed upon U.S. patented high-performance products, such as those with high elasticity, abrasion resistance, moisture-wicking and other attributes.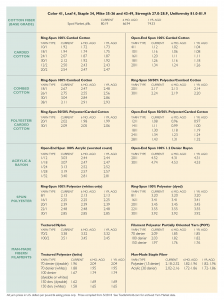 May/June 2018