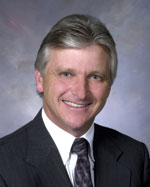 By Jim Phillips, Yarn Market Editor
The textile yarn business remained relatively steady as mid-year approaches, continuing a period of stability that stretches back almost 12 months or more.
And many executives remain optimistic about the remainder of the year, as U.S. unemployment continues to decrease to modern historical lows. At the same time, the continued increase in the U.S. budget deficit continues to cause concern about the possibility of increased interest rates.
"We are at an odd time right now," said one industry expert. "We have a relatively strong dollar, decreasing unemployment and increasing national debt. The combination of those three things has happened only a couple of times in the last half century, and each time has prompted an increase in interest rates."
Of further concern to some spinners, as well as others throughout the textile industry, is the recent increase in oil prices. Oil has risen by 66 percent since January 2017, according to ABC News, as oil producers, led by Saudi Arabia and Russia, have continued to throttle back supplies. The increase in cost will deliver the equivalent of a $3.7 billion tax on consumers, according investment bank Morgan Stanley, and will have a ripple effect throughout the global economy.
"Increasing oil prices affect yarn spinners in multiple ways, particularly depending upon product mix," said one industry executive. "First of all, your overall operating costs increase, and for those that make some synthetics, your materials costs increase. It is certainly not time to panic. But it is something we need to watch."
On the flip side, the increase in oil prices has, at least to date, not had a significant impact on consumer confidence. When consumer confidence is high, consumers are more likely to part with discretionary income.
"Consumer confidence increased moderately in April after a decline in March," Lynn Franco, Director of Economic Indicators at The Conference Board, said in a release. "Consumers' assessment of current conditions improved somewhat, with consumers rating both business and labor market conditions quite favorably. Consumers' short-term expectations also improved, with the percent of consumers expecting their incomes to decline over the coming months, reaching its lowest level since December 2000 (6.0 percent). Overall, confidence levels remain strong and suggest that the economy will continue expanding at a solid pace in the months ahead."
Unifi Wins Sustainability Award
In a recent "Yarn Market," it was reported that American & Efird has partnered with Unifi Inc., a major manufacturer of multi-filament and nylon textured yarns, to introduce new industrial sewing threads, Perma Core®, and Magic®, that feature Unifi's 100-percent recycled polyester fiber, REPREVE®, made from plastic bottles.
Unifi has been recently recognized by the University of North Carolina – Chapel Hill for its efforts in sustainable fibers, such as Repreve. Unifi accepted on May 10 the 2018 UNC Sustainability Award from Kenan-Flagler Business School's Center for Sustainable Enterprise and the Kenan Institute of Private Enterprise. The award recognizes leadership and best practices in environmental and business sustainability for North Carolina enterprises.
Leaders at UNC say the goal of the award is to highlight the exceptional work that North Carolina businesses are doing, while continuing to pursue green initiatives and goals. They hope the award challenges other businesses to look at their practices and follow sustainable suit.
NAFTA (Again) And The Possible Resurrection Of TPP
After posturing for months that the United States was prepared to walk away from NAFTA, the latest news is that U.S. trade negotiators are pushing for a quick deal, but the timing may not work out.
U.S. House Speaker Paul Ryan has said that the Republican-controlled Congress would need to be notified of a new deal by May 17 — the date of this posting — to give lawmakers a chance to approve it before a newly elected Congress takes over in January. As of this writing, the trade representatives from Canada and Mexico were not planning to be in Washington. So, it is increasingly likely that a new NAFTA agreement will not be ratified before the new Congress sits in January.
And, finally, after making U.S. withdrawal from the Trans-Pacific Partnership one of his first executive acts, U.S. president Donald Trump says the door is now open to at least consider negotiating re-entry into the agreement. The President's willingness to at least consider negotiations is, according to sources, a result of the growing fear by some of the potential impact on U.S. businesses of a U.S./China trade war. A U.S. agreement with a coalition of Asian nations would put pressure on China to be a more fair and equitable trading partner, they say.
Cotton Prices Top 80 Cents Per Pound
Quotations for the base quality of cotton (color 41, leaf 4, staple 34, mike 35-36 and 43-49, strength 27.0-28.9, uniformity 81.0-81.9) in the seven designated markets measured by the USDA averaged 81.53 cents per pound for the week ending Thursday, May 10, 2018. The weekly average was up from 80.22 the previous week and 74.33 cents reported the corresponding period a year ago. Daily average quotations ranged from a high of 82.71 cents Friday, May 4, to a low of 80.33 cents Thursday, May 10.
Spot transactions reported in the Daily Spot Cotton Quotations for the week totaled 35,776 bales, compared to 25,892 bales reported the previous week and 3,507 spot transactions reported the corresponding week a year ago. Total spot transactions for the season were 1,912,481 bales, compared to 1,556,676 bales the corresponding week a year ago.
The ICE July settlement prices ended the week at 84.56 cents, compared to 84.50 cents the previous week.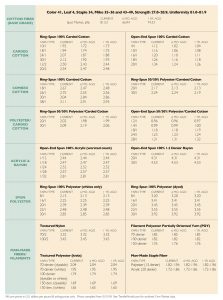 May 2018