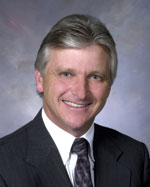 By Jim Phillips, Yarn Market Editor
It wasn't so long ago that consumers had only a few demands of the companies with which they chose to do business: they wanted a quality product at a reasonable price. Whatever the company did beyond that was none of their concern.
Then millennials came along and turned everything upside down. Today, to earn consumer trust, a company must treat its employees well, embrace diversity, be environmentally responsible, and offer complete transparency.
Traceability
Those industries that manufactured product components were not initially subjected to the same level of consumer scrutiny that befell retailers, food producers, big pharma and others. But that is now changing. The textile and apparel complex — from fiber, to fabric, to finished product — is among those industries from which consumers now are demanding social responsibility, including traceability and sustainability.
"Consumers now want to know where and how everything is sourced," noted one supply-chain expert. "For organic products, fish, meats, plants, seeds and such, they want to know how it was planted or farmed, fertilized or fed, harvested or butchered. They want to know if any drugs or chemicals were used and for what reasons."
For a long time, the focus was mainly on food and drugs, he said. Recalls of food products or counterfeit or tampered pharmaceuticals prompted widespread fear and demands for more information. From "farm to fork" became a common description of transparent traceability. "And now traceability is something every single manufacturer needs to be aware of," said an industry observer. "If you make a product from cotton or wool, for example, at some point you are going to have to document every action that occurred, from the moment the seed was planted, or the sheep shorn. If you make a synthetic product, you will have to account for the origin and composition of every chemical and the environmental impact of every process. In the coming years, complete transparency in product origin is going to be the new normal."
From the traceability perspective among yarn manufacturers, one company, Mount Holly, N.C.-based American & Efird (A&E), recently announced it is collaborating with Applied DNA Sciences Inc. Stony Brook, N.Y., to manufacture industrial sewing threads that incorporate anti-counterfeiting technology. "The (CertainT® anti-counterfeiting) program is an innovative solution for brands and retailers in their supply chain," said Les Miller, A&E CEO. "A&E and Applied DNA Sciences together are creating new security applications for sewing thread. Our customers are increasingly more vigilant and security minded. DNA technology can protect a wide range of products, from luxury consumer brands to industrial applications where integrity of components is mission critical."
Sustainability
Sustainability is another issue that is receiving considerable attention from governments, companies and consumers. Sustainability is, simply, the maintenance of critical and limited natural resources for future generations. Already, yarn companies are moving to become more environmentally responsible. For example, A&E has partnered with a major manufacturer of multifilament and nylon textured yarns, Greensboro, N.C.-based Unifi Inc., to introduce new industrial sewing threads — Perma Core® and Magic® — that feature Unifi's 100-percent recycled polyester fiber, REPREVE® made from plastic bottles. Perma Core can be dyed, finished and delivered from any of A&E's global manufacturing locations and is available across A&E's global color range. Magic is sized appropriately for the athletic wear and performance apparel markets.
Sustainability in yarn manufacturing goes back further than just the spinners. For example, the Sustainable Cotton Project is a California farm-based program dedicated to changing the way cotton is farmed and traded. The project connects growers, manufacturers and consumers in order to develop a Cleaner Cotton™ supply chain in California's Central Valley. The project works with innovative growers to produce a high-quality fiber without using the most toxic pesticides and herbicides in agriculture.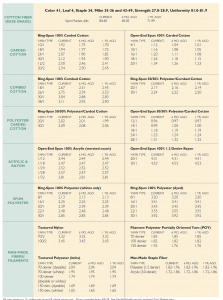 March/April 2018