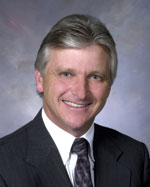 By Jim Phillips, Yarn Market Editor
Orders for yarns in December 2016 were sluggish for many U.S. spinners, ending an overall disappointing year on an even sourer note than expected.
"We had just about nothing in December," noted one spinner. "The situation was compounded by the fact that some of our customers shut down for a couple of weeks." Another spinner added: "For our cotton products, December was terrible. We did see some activity with some poly/cotton blends, which was the only positive to come out of the month."
Spinners began the year with high expectations, based on a 36-month history of expanding business. When orders were slow to come in, many blamed excess inventories. As one spinner explained: "At the beginning of the year, we thought that the slowdown was a result of inventory adjustment. But, by the end of the first quarter, when business did not pick up substantially, we realized other factors were involved."
Said one spinner: "Fundamentally, we could not see anything that had changed, so we had no reason to expect that 2016 would be any different from the past three years. Now, as we head into 2017, I can say the same thing: fundamentally, we cannot see anything that has changed. So, does that mean we can expect 2017 to be a repeat of 2016, where we found our business down about 20 percent across the board?"
One yarn expert attributed some of the blame for weak business conditions to the Trans-Pacific Partnership Agreement (TPP). "Back at the beginning of 2016, we thought TPP was going to be a reality, and I think there was a shift in focus to Asia, particularly to Vietnam. Now that TPP is off the board — at least for the next four years — I think you will see focus shift yet again to traditional trading partners, and I think that will result in an uptick in business for a lot of us."
Other factors were contributors as well.
"The strength of the dollar, relative to other currencies, certainly hurt our export business," noted one spinner. "Now, for the first time, we are hearing a U.S President say the dollar doesn't necessarily have to be that strong. If the value of the dollar decreases, that will certainly help business, both at home and in exports. However, on the flip side, as imports become more expensive, inflation is likely to increase, which will then drive up the price of everything."
Overall, spinners are hoping that 2016 was an aberration, and that 2017 will see a return to the solid conditions of the previous three years.
TPP Off The Table, NAFTA Up In The Air
There has been a lot of speculation about TPP over the past year. Once the agreement was signed by all participants, most in the industry were resigned to it getting the necessary votes in Congress. Yet, as the year wore on, the agreement became more and more controversial, and former U.S. President Barack Obama never took it to Congress. On January 23, 2017, President Donald Trump signed an executive order that withdraws the United States from the agreement.
"I was always a bit worried about TPP," said one yarn broker. "Even with a yarn-forward rule, there were numerous ways for countries to get around it. And I have always been doubtful about our ability to enforce trade agreements, even with NAFTA and CAFTA. One of the things President Trump has been advocating is negotiating one-on-one agreements with other nations, not multilateral ones. I think, long-term, this could be very beneficial."
Trump also has indicated that he wants to renegotiate NAFTA, but the details of such and how it would affect yarn spinners are unclear at this point. "We [the textile industry] are a relatively small part of NAFTA, and I think that, overall, it has benefited all partners involved. This has been around for so long that it is entrenched in our way of doing business.
I am not really sure what, if any, additional benefits our industry could get by going back to the negotiating table."
Raw Material Prices Up
Raw materials prices, both in polyester and cotton, continue to escalate.
Yet, as a result of sluggish sales, some manufacturers are having difficulty
passing those costs along. "Cotton is up over $0.70 per pound now, and everything else is costing a little more. But we get a lot of push-back when we try to pass those prices along. But, at some point, we are going to have to do it."
January/February 2017