A
lthough textile and apparel imports from all sources in the first half of this year rose
by a relatively modest 10 percent over the comparable period of 2004, Chinese imports were up by 47
percent, including a 125-percent increase in apparel. China currently accounts for 29 percent of US
imports of textiles and apparel.
Some of the increase was at the expense of North American Free Trade Agreement partners
Mexico and Canada, with Mexico showing a decline of 4 percent and Canada a drop of 7 percent,
including 22 percent in apparel trade. China's growth also appeared to be at the expense of Hong
Kong, Taiwan and South Korea — each of which showed declines in apparel exports in the range of 33
percent to 37 percent, and similar declines in textile exports.
The Caribbean Basin countries showed a modest 7-percent increase, mostly in apparel; textiles
were off by 8 percent. Other Central American countries included in the recently approved Dominican
Republic-Central American Free Trade Agreement (DR-CAFTA) also showed a gain of 7 percent. Textile
trade officials expect a much larger increase once the free trade agreement has time to take
effect.

Europeans Have Problems Too

Although the European Union negotiated an agreement with China earlier this year placing quotas
with annual rates of growth ranging from 8 percent to 12.5 percent on 10 product categories through
2007, that agreement quickly ran into trouble. It seems China quickly overshipped many of the
products that were placed under quota.
Although EU Trade Commissioner Peter Mandelson said he supports the original agreement, he is
seeking some way to permit some of the stranded products to gain entry. European textile
manufacturers that are represented by the Brussels-based European Apparel and Textile Organization
(EURATEX) are strongly opposed to any changes in the original agreement. EURATEX President Filiep
Libeert said, "No one should claim that they were unaware of the risks involved in placing orders
for huge quantities of Chinese goods for delivery in 2005," although he said his organization would
support an effort to resolve the problem providing it is done "within the framework of the original
agreement."
Under a special agreement, about half of the embargoed goods will be permitted to enter above
and beyond the quotas, and the remaining 50 percent will be charged against 2006 quotas.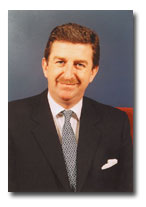 Filiep Libeert, president, European Apparel and Textile Organization

Solutions To China Trade Problems Sought

Just about everyone involved — textile manufacturers, importers, retailers and governments — is
continuing to probe ways to resolve problems with US/China textile trade, but there clearly are no
easy answers. Importers are unanimous in their desire to get the respective governments to take the
steps necessary to ensure order and predictability to US/China trade. As one importer put it, "If
we place an order, we would like to know it can be delivered."
Importers, who heaved sighs of relief when import quotas were removed last January, are
bitterly disappointed that some of the quotas have been restored and more are likely to come. They
say trade should not be restrained when there is no solid proof imports are disrupting the US
market, and they particularly would like to see import quotas end once and for all by 2008.
Above and beyond the quota issue, the Washington-based National Council of Textile
Organizations (NCTO) has a wish list that it hopes would lead to more of a permanent solution to
problems with Chinese trade. Saying that quotas are at best a "temporary fix," the NCTO is seeking
action from the US and Chinese governments to combat what textile manufacturers view as an array of
unfair trade practices. These include such things as currency manipulation, subsidization of
industries, the use of non-performing loans to fund textile expansion, tax holidays and subsidized
freight and energy costs.
The NCTO cites United Nations data that show China's exports of apparel are 58 percent below
the average for the rest of the world. There is not much hope at this time the Chinese government
will take any meaningful actions to control its export trade. It apparently will act only when it
feels enough pressure from the US government, importers and textile manufacturers to bring about
orderly trade.
There is little hope China's recent increase of its yuan against the dollar will have much of
an impact on what US manufacturers say is as much as a 40-percent subsidy for Chinese imports.
Legislation to impose a 27-percent tax on Chinese imports to help offset that subsidy is not likely
to be enacted. The best hope for US textile manufacturers lies in greater use of US antidumping and
countervailing duty laws that permit the US government to impose punitive tariffs on goods when it
can be shown they are being illegally dumped on the US market. At the present time, those duties
cannot be used against non-market economies, but there is legislation in Congress that would change
that.
While the antidumping and countervailing duty process is expensive and time-consuming, it has
been used with some success in the past with market economies.
The NCTO also reported it will seek relief through the World Trade Organization (WTO), which
has the power to address illegal subsidies and other unfair trade practices. That process also is
time-consuming and uncertain, but it has worked on occasion.
The NCTO also will ask the WTO to extend the right to use a safeguard mechanism to impose
quotas on Chinese imports beyond 2008, when that authority currently is due to expire.
With the US government continuing to pursue bilateral and regional free trade agreements, the
textile association warned it will oppose any agreement that permits non-participating countries to
benefit from the special treatment and greater access to the US market under the free trade
agreements.
The NCTO remains hopeful the recently negotiated DR-CAFTA will divert Chinese production to
this hemisphere, where it will be necessary to use some US-made textiles in order to qualify for
the duty-free benefits.

Federal Trade Commission Clarifies Thread Count Rule

In response to a recent request from the Boston-based National Textile Association (NTA), the
Federal Trade Commission (FTC) has issued a statement clarifying the way it expects textile
manufacturers to measure thread count in their advertising and labels. The request was made because
NTA member companies felt some companies are providing thread counts that are misleading. The FTC
agreed, and in its opinion said some manufacturers have inflated their thread counts by counting
each individual ply. In its statement, the FTC said that could be deceptive and misleading to
consumers because many consumers associate a high thread count with high-quality products.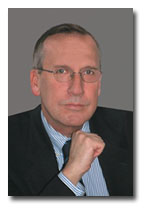 "Thread
count is the way many shoppers compare bedding products," said Karl Spilhaus, president, NTA. "This
clarification by the FTC will help ensure consumers can shop with confidence when products are
labeled and marketed properly."
The FTC said that if a manufacturer or retailer identifies a product manufactured with plied
yarns, the label and advertising should state, for example, "300 thread count made using two-ply
yarns." To label a such a product as "600 thread count" would be deceptive.

October 2005