W
ith textile and apparel import quotas due to expire at the end of this month, importers
and textile and apparel manufacturers are making far-ranging strategic decisions as to how they
will cope with a world of textile trade that, at the moment, is fraught with considerable
uncertainty. Interviews with industry leaders in both the domestic manufacturing and importing
sectors highlight the fact that significant change is about to take place, and how and when it
happens will shape the very future of the US textile industry. Key elements appear to be what will
happen with Chinese trade, and how effectively US manufacturers can be in doing more business with
Western Hemisphere apparel manufacturers. James W. Chesnutt, the highly-respected CEO of National
Spinning Co. Inc., and vice chairman of the National Council of Textile Organizations (NCTO), said
China will be a "force to be dealt with," and steps must be taken – including new temporary
quotas – to reign in what could be eventual domination of the import market by China. He also
believes that what he calls a "good" Central American Free Trade Agreement (CAFTA) would create
opportunities for US manufacturers to grow their businesses and offset the threat of China and
other Asian manufacturers. Proximity to market and solid partnerships are the key factors. NCTO and
other textile lobbying organizations oppose the version of CAFTA pending in Congress because they
feel it has too many loopholes that will permit non-participating nations, including China, to
benefit from the trade preferences.
Even without CAFTA, manufacturers in countries and regions that participate in preferential
trade programs, such as Mexico, the Caribbean and Canada, can benefit from the fact that there are
no tariffs, which average 16 percent for non-participating countries.

The Chinese View

Chinese government officials contend the quota phase-out must take place as scheduled, and they
are expected to continue opposing use of the safeguard mechanism to impose new quotas. In addition,
China is not likely any time soon to address what US manufacturers see as a subsidy resulting from
its not being willing to unlink the yuan from a fixed exchange rate of 8.28 to the dollar. It says
the more vulnerable producers should be given assistance through programs of the World Bank and the
International Monetary Fund.

The Way Importers See It

Retailers and other importers of textiles and apparel see an inevitable increase in imports,
probably from fewer countries, but not necessarily a big surge. Because of the long lead time in
getting products from design to market, retailers already have been scouring the world for places
where they can get the best products at the best prices with quick delivery. This, of course,
includes both domestic and overseas manufacturers, and increasing hemispheric trade could be an
important factor.
Eric Autor, vice president and international trade counsel for the National Retail
Federation, does not see any evidence of a major increase in trade with China because of a number
of factors: the possibility of new quotas; congestion at the West Coast ports; and the fact that
China already is taking steps to slow down its economic growth. This means retailers are looking to
other areas including Central America because of proximity to market. While Autor said the pending
CAFTA agreement is "at best half a loaf," he believes it is better than nothing and offers
potential benefits for both retailers and US fabric makers. The problem with some of the regional
trade preference agreements up to this point, he said, is that the requirements to meet the rules
of origin are so complicated they have negated the tariff benefits. He said this has been a factor
in driving more trade to China.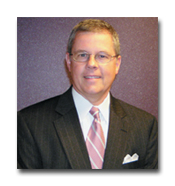 Kevin Burke, president, American Apparel and Footwear Association
Kevin Burke, president, American Apparel and Footwear Association (AAFA), said apparel
manufacturers have been hamstrung by the quota system, and he believes their removal will give them
more flexibility in their sourcing, as they will not have to cope with the restrictions,
uncertainties and limited choices under the quota system. He sees opportunities for both textile
and apparel manufacturers in increased Western Hemisphere trade. His organization has been
generally supportive of the regional preference agreements, and while he said CAFTA "is not the
best agreement," he believes it offers some opportunities for US textile manufacturers to sell more
fabric in what is the largest apparel manufacturing area in the world. Without CAFTA, he said
apparel manufacturers would have much less of an incentive to do business in the hemisphere, and
they would be inclined to look elsewhere. The driving force in all textile and apparel trade, he
said, is to get the best products at the best prices with speed to market, and that's where the
future lies for both importers and domestic manufacturers.

Proposed Quota Renewals Enter Critical Period

The US textile industry's effort to extend quotas on several categories of Chinese imports will
come to a head within the next 60 days. The interagency Committee for the Implementation of Textile
Agreements (CITA) has ended its public comment period and now is engaged in the decision-making
process. CITA has agreed to at least consider capping imports under the so-called safeguard
mechanism related to China's accession to the World Trade Organization (WTO) agreement. That
agreement contains language that permits using a threat of market disruption to impose quotas on a
year-to-year basis until 2008, but the textile industry and importers disagree on when and how a
threat of market disruption can be used. A coalition of fiber, textile and apparel manufacturers
has asked CITA to negotiate or place unilateral quotas on socks, trousers, shirts, underwear, yarn
and cotton sheets.
During the public comment period, the textile manufacturers provided evidence of what they
see as a threat of a major market takeover of US markets by China when quotas are removed. They
have cited how Chinese imports skyrocketed after some products were decontrolled in 2002, and they
say similar market disruption can be anticipated when other product categories are removed from
quota control. After a 60-day evaluation period, the US government, if it finds there is a threat
of market disruption, will notify the Chinese government and ask for consultations on a negotiated
quota level and growth rates. If agreement can't be reached, the United States has the authority to
impose one-year quotas with a 7.5-percent growth rate.
US importers of textiles and apparel are opposed to using the safeguard mechanism. They said
the quotas imposed in 2002 on the basis of actual market disruption did not have merit, and are
against using the threat of market disruption. Laura E. Jones, executive director, US Association
of Importers of Textiles and Apparel, said CITA's use of the safeguard petitions is "misguided."
Autor said, "Based on our knowledge of apparel sourcing and the market, we see no evidence to
support the finding of any threat involving these products."
Chinese government officials say the use of the threat of market disruption runs counter to
the WTO's commitment to free trade, and they will strongly oppose any new quotas.
If the effort by textile manufacturers is successful in these cases, you can bet they will be
filing even more petitions in the near future.

CPSC Staff Recommends Bedding Flammability Standard

A Consumer Product Safety Commission (CPSC) staff recommendation that the commission consider
issuing an Advance Notice of Proposed Rulemaking is likely to get the ball rolling on a federal
flammability standard covering top-of-bed textile products that would include sheets, comforters,
pillows, mattress pads and other filled bedding products.
At the same time, the CPSC staff issued a draft of a proposed standard covering mattresses.
The top-of-bed proposal is designed to gather information from the industry, consumer groups and
others as to the need for a standard. Following the comment period, the CPSC will determine whether
the next step – a proposed standard – is necessary.
California is close to announcing a top-of-bed standard, and textile officials hope CPSC
action would result in just one standard, similar to the one enacted by California, that would
cover the entire country.

December 2004