RadiciSpandex Corp. has announced plans to close its office in Fall River, Mass., and make its
Gastonia, N.C.-based compound the primary headquarters for its US operations.The company already
conducts its mid- to heavy-denier spandex fiber spinning and fine-denier warp finishing operations
and certain corporate functions, and maintains its glob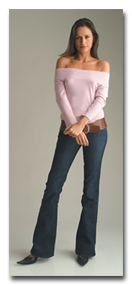 al distribution warehouse at the Gastonia facility. It will add accounting, customer
service and planning staff at that location.
"This is a conscious move on the part of [Italy-based Radici Group] to identify itself as a
cohesive US concern," said Rob Rebello, CEO. He added that the Gastonia office also is the official
US sales agent for RadiciNylon (Type 6 and 6,6) and RadiGreen (man-made turf fibers).
The company will create a new technical sales group that will comprise sales, marketing,
logistics, planning and technical customer service. Preston Kelly, formerly global product manager,
fashion applications, has been promoted to director, commercial operations, with responsibility for
those activities. He will be assisted by Marty Moran, sales manager.

RadiciSpandex type S-17 spandex is used in stretch denim fabrics, among
others.
The Gastonia fiber-spinning operation will shut down temporarily to allow installation of new
equipment and other facility upgrades. The shutdown will affect only heavy-denier spandex spinning,
and RadiciSpandex reports it has sufficient inventory on hand to meet customers needs until
resumption of the operation, which is expected in mid-May.
April 2005