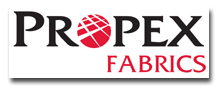 Propex Fabrics Inc., Austell, Ga., a subsidiary of Propex Fabrics Holdings Inc. (formerly AFFC Holdings Inc.), has completed its acquisition of Amoco Fabrics and Fibers
(AFFC), a subsidiary of BP, London, for an undisclosed price.
The acquisition was sponsored by an investment group comprised of Laminar Direct Capital LP,
Genstar Capital LP and The Sterling Group LP. Propex Fabrics will operate as an independent
company, producing primary and secondary carpet backing; and man-made fabrics used in bedding,
furniture, automotive, geotextile and other industrial fabric applications.
AFFC management will play a significant role in the ownership of Propex.

January 2005