Austria-based Fehrer AG's new Yarnpuncher needlepunching machine soon will make its debut
in Germany. The Yarnpuncher, which has already been supplied to companies in the United States,
strengthens and binds yarns through needlepunching. It is especially suitable for man-made fibers,
wool and wool blends used in carpet, and effect and mop yarns. The machine also is suitable for
improved sheath and core binding in composite yarns. Speeds of up to 1,600 revolutions per minute
may be achieved. The Yarnpuncher also offers a production capacity of up to 120 meters per minute
and is capable of processing up to 70 yarns simultaneously.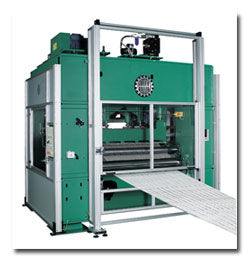 August 2004