Gearing UpFor ITMA 2003
New features and formats serve all sectors of the textile industry.When an event happens
only once every four years, chances are that when it does take place, it is a rather big deal. Such
is the case with ITMA, the International Textile Machinery Show. The 2003 event, which is the 14th
edition, is slated to take place Oct. 22-29 at the National Exhibition Center (NEC) in Birmingham,
England the first time ITMA has been held in the United Kingdom. There is much anticipation among
the industry, not only because ITMA is one of the largest textile machinery shows in the world, but
also because the recent Sudden Acute Respiratory Syndrome outbreak in Asia had forced several shows
in that region to be postponed and executives to cancel their international travels.As of
Textile Worlds press time, the European Committee of Textile Machinery Manufacturers
(CEMATEX), organizer of the show, reported an ITMA 2003 attendee pre-registration increase of more
than 200 percent compared with ITMA 1999. Of those who have pre-registered, CEMATEX reports most
are from the United Kingdom, Germany, Pakistan, India and the United States; and 30 percent of
those who pre-registered are from Asia.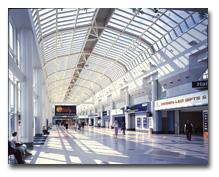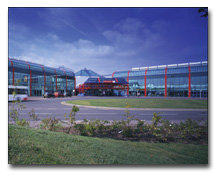 The venue for ITMA 2003, the National Exhibition Center, is the largest exhibition facility
in the United Kingdom.Record Number Of ExhibitorsAs of press time, there are more than 1,350
confirmed exhibitors from 44 countries a new record for ITMA, according to CEMATEX. Maria Avery,
exhibition director, said the show has attracted exhibitors from Argentina, Thailand, South Africa,
Iran and Egypt for the first time. Moreover, Avery added, Turkey has had the largest increase in
the number of exhibiting companies from 32 at ITMA 1999 to 69 as of
TWs press time, taking up more than 4,000 square meters of floor space. Italy, with 330
companies, has the largest number of exhibitors, followed by Germany, Switzerland, Spain, Belgium,
Turkey and France.Despite the growth in the number of exhibitors and pre-registered attendees, this
years ITMA is not likely to see an increase in the amount of show floor space.According to Avery,
the reasons for a lack of growth in this area include the increasing number of merged companies and
a proliferation of shows around the world, including ITMA Asia, slated to take place in Singapore
in 2005. However, Avery adds that many late applications are being processed, and a new hall for
the Dyeing and Finishing sector was added a few months ago to accommodate the unexpectedly large
number of exhibitors.Whats NewAttendees of this years ITMA can expect to see several new features
at the show. For the first time in the shows history, there will be a separate Nonwovens sector and
a new Dyestuffs and Chemicals sector.In addition, the new ITMA Forum, titled New Frontiers in
Textiles Moving MarketsandStrategic Innovations, will be held Oct. 23-25. There will be a total of
six sessions, each dedicated to a textile hot-button issue. For example, the opening discussion is
titled China: Global Domination, Strategic Alliances. Other topics include trade developments,
corporate finance, skills management, supply chain management and technical textiles.Another new
feature is an on-line interactive exhibitor directory www.itmalive.com created to help attendees
plan ahead. The searchable website includes information about exhibiting companies and their
products, as well as sales contacts.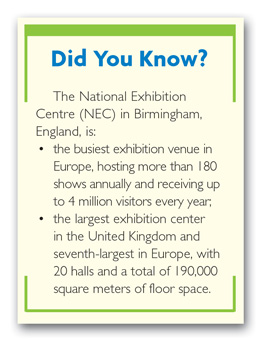 For more information about ITMA 2003, contact the Organizing Committee 44 121 780 2003; fax
44 121 782 2003; info@itma2003.com;
www.itma.com.

August 2003