The Textile Department at the University of Georgia (UGA), Athens, Ga., collaborated with the
Carpet America Recovery Effort (CARE), Dalton, Ga., to compile statistics on the total amount of
carpet waste currently diverted from landfills as part of recycling efforts.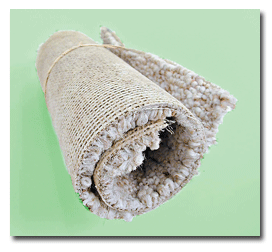 The report covers methods for dealing with recovered carpet such as reuse, recycling or
energy purposes. The report also looks at problems encountered in reuse and recycling efforts, as
well as successes. In addition, market opportunities for products made using recycled carpet
content are discussed.
The report is to be released at CARE's first annual meeting this month. A copy of the report
can be obtained at CARE's website,
www.carpetrecovery.com.
April 2003