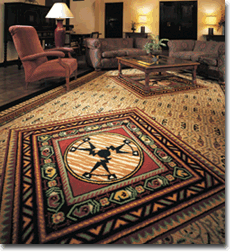 Lasting Impressions
Expectations and budget must be balanced in an industry in which public impression
matters. The ambiance created by the architecture and furnishings of a public space such
as a hotel or restaurant must meet the expectations of an ever-increasingly refined
public.Balancing expectations and budget, however, can be a difficult experience in an industry in
which many items are custom-designed. All products specified for a property must meet code and
maintenance requirements and wear well over time, in addition to meeting the image needs of the
site.In general, low-end properties demand lower cost, less maintenance and high-durability
furnishings, whereas high-end projects demand a distinctive appearance and have fewer constraints
on budget, according to Bettie Carey Bragg, principal, Niles Bolton Associates, Atlanta. The firm
was recently selected by Building Design and Construction magazine as one of the top 35
architectural firms in the United States.Most hoteliers expect softgoods to last four to six years;
for casegoods and base seating, the expectation is eight to 10 years. Resort properties, as a rule,
must replace softgoods more often because guests are in and out of the rooms all day, compared to
urban or airport hotel properties, where guests usually occupy the rooms only at night. A
restaurant that is open only in the evenings would have to replace softgoods less often than a
high-turnover restaurant. The more durable a manufacturer can make the fabrics and furnishings, the
less often they need to be replaced. Bragg mentioned durability as one of her biggest challenges
when working on a design project. The budget doesnt always allow for frequent changes, so the items
specified for a project must last as long as possible. Many hotels try to keep a stock of
replacement fabrics on hand for emergency repairs. Designing For Public Spaces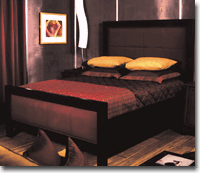 The design process for fabric and carpet is an integral part of the overall interior design
process market familiarization, concept development, client input, design development and interior
architecture, Bragg said. Design and selection of the accoutrements finishes, furnishings, carpet,
fabrics, art and accessories follows.The designer must maintain relationships with manufacturers of
fabrics and carpets in order to select the best manufacturer for the particular project. Designs
are communicated by sketch, photo or similar product. The manufacturer will then create samples,
which are sent to the designer for revision and/or approval. Custom fabric and carpet samples also
are often shown to the client for approval. Once the product is approved, the designer creates
detailed specifications for each and every item in the project. The specifications are then turned
over to a designated purchasing agent for tight budgeting and order processing.Final selections of
everything are based upon their physical attributes regarding appearance, durability, maintenance,
code compliance, availability and price, Bragg said.The type of project often dictates what kind of
fabrics and carpets are selected. Traditional projects include Axminster, patterned and cut-pile
carpets, and patterned and solid fabrics evocative of historical reference, Bragg stated.
Contemporary projects generally utilize new textures, geometric and solid fabrics, and off-beat
color directions.She said many contemporary and textural fabrics are sensuous to the touch; leather
and simulations are popular. Avora® and Crypton® fabrics are also increasing in popularity.Avora FR
is a flame-resistant polyester fiber available from KoSa, Charlotte, N.C. The flame-resistant
properties are inherent, not derived from a topical finish, and will never wash or wear off. Avora
FR fibers can be converted into a wide array of textile cloths from sheers to velvets for use in
hotels and restaurants. KoSa claims fabrics made with its Avora fiber in addition to being
flame-resistant have good ultraviolet stability, are dimensionally stable, and have high abrasion
resistance and outstanding wash characteristics.Hi-Tex Inc., Farmington Hills, Mich., engineers
Crypton Super Fabrics. Fibers are immersed in a patented formula (P385), which permanently encases
them and offers superior performance characteristics. Fabrics including prints, jacquards and
suedes repel liquid, moisture and bacteria; are breathable; and can be cleaned using plain water.
Hi-Tex claims that, because the treatment becomes an integral part of the fabric, the finish
properties will exist for the life of the fabric. Fabric is backed by a five-year warranty against
spills, pilling or abrasion damage. Special Warranty ProgramsBASF Corp., Mount Olive, N.J.,
offers a comprehensive, branded nylon fiber system catering to the hospitality industry. BASFs
Performance Certification program subjects all carpets made of Zeftron®, Zeftron 2000, Zeftron
2000® ZX and SAVANT to stringent performance testing and backs the carpet with the most
comprehensive warranties in the industry. BASF works with carpet manufacturers such as Templeton
Carpet Mills, Dalton, Ga., to ensure that carpet made with BASF fiber meets the highest quality
standards (see sidebar, page 28). Stain-removal guarantees, wear and colorfast warranties, and
anti-shock warranties are provided.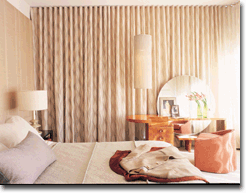 In 1994, BASF created the first nylon-recycling program in the industry. The 6ix Again
Program® is a closed-loop system for the recycling of Zeftron 2000 nylon. The fiber can be recycled
repeatedly, and old carpet no longer must go to a landfill or incinerator. Considering that hotel
carpet is replaced on average every four to six years, BASFs recycling program can eliminate
millions of pounds of waste nylon from landfills.For a recent renovation of the Ahwahnee Hotel in
Yosemite National Park, Calif., assisted by BASF Contract Nylon Fiber Systems, Ahwahnee property
management reclaimed the old carpet for recycling. Replacement carpet, manufactured by Templeton
Carpet Mills, contained BASFs nylon 6ix fibers, so it too, is recyclable. Templeton Carpet
Mills: Tufting One Unique Design At A TimeTempleton Carpet Mills, the hospitality division of
Mattel Carpets, is owned by Mike and Jerry Thomas. Templeton manufactures carpet primarily for
hotel guest rooms, corridors and public areas, but also for golf clubs, free-standing restaurants
and assisted-living facilities.Custom product is a big manufacturing challenge. Every order is
different and requires some kind of modification. Tufting machinery is becoming more complex, but
also more expensive. Templeton tries to find ways to take existing technology and make it fit with
its business. The key is modification, says Ann Brown, vice president, operations.David Dunn, vice
president, marketing, said Templetons business is almost totally customer-driven.At the size that
we are, and in making our own yarn with our own in-house extrusion, we are able to be responsive to
the customer, from the owner of the company down, Dunn stated.Equipment from Superba and ICBT, both
based in France, is used to heat-set and twist in-house extruded yarn. For tufting carpet,
Templeton uses Ringgold, Ga.-based Tapistrons hollow needle technology, as well as multi-level,
cut-and-loop (MLCL) machines made by Nakagawa, Japan.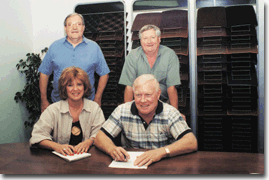 (left to right, front to back): Ann Brown, vice president, operations,Templeton; Jerry Thomas,
vice president, Mattel; James R. Carlisle,vice president, operations, Mattel; David Dunn, vice
president, marketing, Templeton.Templeton has moved away from yarn-dyed and piece-dyed carpets
and now sells almost exclusively solution-dyed product. The solution-dyed yarn is provided by
in-house extrusion or as branded fiber from BASF. Dunn said most customers require solution-dyed
product in guest rooms due to its performance and durability.Tufting machinery from Tapistron
allows Templeton to manufacture a style of solution-dyed carpet that evokes the look of a woven
Axminster carpet. People have enjoyed the performance of solution-dyed product for both public
areas and guest rooms, and Tapistron now lets them get that performance coupled with the look of a
woven or printed carpet, said Dunn.Recently, Templeton has seen an increase in sales of multi-level
cut-and-loop carpet. Dunn sees a trend away from 100-percent cut-pile carpet towards texture in
loop or cut-and-loop styles.Templeton offers a range of in-house designs to customers, but Dunn
said that almost every project involves some kind of custom work even if it requires only color
changes to an existing in-house design.The company manufactures in-house strike-off samples so the
designer can evaluate colors, design and texture. Five days is the typical turnaround time for
carpet strike-offs. However, for Tapistron product, using NedGraphics and Xerox technologies,
Templeton generates a color-calibrated CAD printout that is sent initially to the designer.If the
customer requests Tapistron, we will send a CAD drawing first. We can turn CAD drawings around
faster, said Dunn. Typically, three to four strike-offs are generated before the design meets the
designers satisfaction.In order to be in this custom business, said Jerry Thomas, vice president,
Mattel, you have to have samples woven that duplicate production. If you dont have good sample
equipment, including great design staff, it would be impossible to be in the hospitality
business.The typical turn-around time, from the moment the design is conceived to the time product
is shipped, is anywhere from eight weeks to eight months. Customers are given a delivery date based
on the availability of yarn and based on availability of machinery, said Thomas.Because the company
specializes in custom product, warehouse space is limited, and Templeton operates on a make and
ship basis. Product is often manufactured and shipped immediately to the customer. The sales team
coordinates delivery dates with the customer to coincide with construction and installation
dates.We became really serious about servicing the hospitality industry about 10 years ago, said
Mike Thomas, owner, Templeton. We were moving out of the commission tufting business and had
machinery that fit well with the hospitality business. Its a lot more competitive today than it was
10 years ago, but we are committed to working with our customers to create unique, custom product
for any hospitality application.
September 2001