.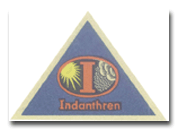 For a hundred years, the name Indanthren® has been synonymous with high-quality, heavy-duty
cotton fabrics with good colorfastness. The tradename Indanthren was coined for the first synthetic
vat dyes, which were discovered by Germany-based BASF in 1901. Today, it stands for a full range of
dyes with maximum fastness to light, washing and chlorine. Indanthren dyes are still the dyes of
choice for the production of modern workwear and other special articles with high
fastness. HistoryThe first official mention of Indanthren is a reference made on Jan. 17,
1901, to a new blue dye discovered by Renohn, a chemist working for BASF. The company submitted a
patent application for this product on Feb. 6, 1901. Manufacture of this dye opened up completely
new dimensions for the dyeing and printing of cellulosics.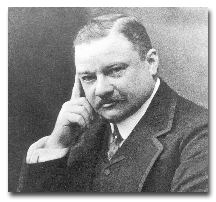 In 1901, BASF chemist, Renohn discovered a new blue vat dye the first to be listed as an
Indanthren. Thanks to their outstanding properties, vat dyes rapidly became established on the
market and Indanthren gained an almost unique reputation even with consumers. In the 1920s, people
looking for quality and value for money were well aware of the advantages of clothing, curtains and
towels that did not fade after repeated washing or exposure to sunlight. For decades, the
Indanthren trademark was a sign of quality. Making ProgressThe triumphal progress of vat dyes
was checked by two new trends: the rise of synthetic fibers and the development of reactive dyes
for cotton. Even so, vat dyes have remained the products of choice for particularly high-quality
dyed and printed cotton fabrics. In the wake of keen price competition in the textile sector, many
textile finishers have been given the opportunity to ward off cheaper competition by concentrating
on high-quality specialities for which consumers are prepared to pay more. Vat dyes now have a
stable market share of about 15 percent of the total market for textile dyes. Incorporating
DyStarBASF has recently transferred its textile dyes operations to Germany-based DyStar. The
integration of BASFs textile dyes operations has made DyStar the market leader in vat dyes with a
technological edge over its competitors. DyStars Ludwigshafen site is still the worlds largest
integrated production facility for this class of dyes. The current Indanthren range comprises over
40 products for textile dyeing and an equally extensive assortment for textile printing. The modern
dyes are simpler to apply than the early Indanthren products, processing costs are lower and they
have a better environmental profile. All Indanthren vat dyes are metal-free. As pigment-type
compounds they have virtually no bioavailability and thus very little impact on production
effluent. Future Prospects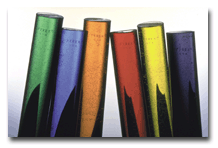 These days, DyStars development work with vat dyes focuses primarily on eliminating the need
for reducing agents. A new electrochemical application process in which chemical reducing agents
are replaced by electrons in an electric current opens up promising new prospects for the future.
Following a year of laboratory tests, the first trials in customers facilities are scheduled to
take place in Indanthrens centenary year. Project Manager Dr. Wolfgang Schrott expects this
particularly environment-friendly dyeing process to give Indanthren new impetus and lead to a
revival of interest in these dyes for sportswear and fashion garments. For additional
information on DyStars development work with vat dyes, contact Karl-Heinz Michel, DyStar Corporate
Communications, at ++49 (0)69-2109-2734 or via e-mail at Michel.KarlHeinz@www.DyStar.com.
February 2001