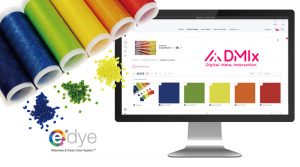 COLOGNE, Germany — September 6, 2022 — Two strong players in digital color management and ecological impact are partnering up and joining forces to transform the digital color market for a more sustainable future.
ColorDigital GmbH, with its interactive collaboration platform DMIx, is proud to announce that e.dye, textile manufacturer and creator of the e.dye® Waterless & Clean Color System™, is now available as partner on the DMIx platform.
e.dye uses spectral colors to make sure that its sustainably produced yarns and textiles are accurately matching the color specifications with 100 percent color reproducibility. With their "Zero Waste" principle and focus on digital product and color development, it is a perfect partner for DMIx. This collaboration reinforces digital supply chain efficiency, sustainable digital product development, and full product transparency. e.dye will make more than 40,000 smart colors available in its collection to interested DMIx customers.
Both companies are devoted to using digital colors and processes to make product development in the textile and fashion industry more efficient and as environmentally responsible as possible.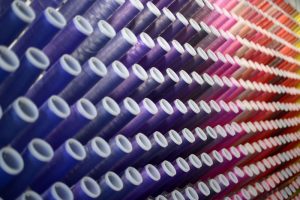 "e.dye is a perfect addition to the users of DMIx with their expertise to produce textiles that exactly meet the digital color values and their exceptional focus to drive the digital transformation to make our industry more sustainable," says Gerd Willschütz, COO at ColorDigital.
"DMIx is a fabulous platform provided by ColorDigital for apparel brands as a sustainable tool to develop their products from color inspiration to apparel. It's a perfect tool to speed up design and avoid unnecessary physical samples production reducing CO2 emission." says George Yang, founder at e.dye Ltd..
Posted September 6, 2022
Soure: DMIx