Austria-based Erema Engineering Recycling Maschinen und Anlagen GmbH has established a new sister company, Pure Loop GmbH. The company specializes in shredder and extruder technology for clean production waste recycling marketed under the Integrated Shredder Extruder Combination (ISEC) brand.
According to Erema, the technology can be used to repelletize production waste in a variety of forms including films, tapes, fibers, nonwovens and hollow bodies, among other forms.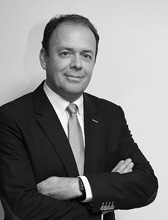 Manfred Dobersberger has been named managing director of Erema's new sister company Pure Loop.
March/April 2015