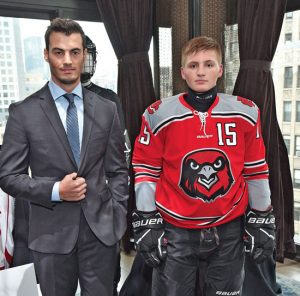 Cocona's 37.5® evaporative cooling fabric technology enhances comfort and performance.
By Janet Bealer Rodie, Managing Editor
Boulder Colo.-based Cocona Inc.'s 37.5® fabric technology was developed in 2002 by company founder and Chief Technology Officer Dr. Gregory W. Haggquist. Haggquist found that activated carbon derived from coconut shells not only adsorbs odors, but also, when embedded in a polyester or nylon fiber, transports moisture away from a heat source such as the human body and helps dissipate it, and also traps ultraviolet rays. Originally branded Cocona to reference the activated carbon's coconut-shell source, the technology was rebranded as 37.5 in 2014 to reflect its ability to enhance a person's comfort and performance by maintaining a 37.5ºC core body temperature as well as a microclimate relative humidity of 37.5 percent next to the skin. In addition, the activated carbon now is derived from certain volcanic sands as well as coconut shells.
Haggquist described the 37.5 particles as: "semi-desiccant — desiccant because it dries out the environment, and semi because it wants to find that 37.5-percent relative humidity. And it easily releases water molecules if human infrared energy is present." He noted that each particle has 1,000 square meters per gram of surface area, "which creates places for that water to spread out, allowing evaporation to speed up." He also cited a University of Colorado blind study that showed apparel featuring 37.5 helps athletes increase their performance by 26 percent compared to apparel featuring conventional wicking properties.
"Polyester or nylon fiber embedded with 37.5 particles can be blended with fiber such as cotton, wool, silk, linen or spandex to create very unique fabrics that manage your comfort and maximize your performance," Haggquist said.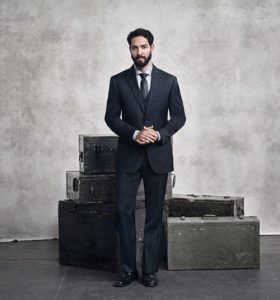 Applications for the 37.5 technology include activewear, bedding, sportswear and dresswear. "We've been seeing menswear and sportswear sourcing people shopping for our technology at outdoor shows," said Christy Raedeke, vice
president, Global Brand, Cocona. "Now we are launching a full dress menswear collection with Kenneth Cole [Productions Inc., New York City]. They are putting it in everything from the outer wool fabric, interfacing and lining to the dress shirt. The technology works better when it's layered than in a single layer. It gives directionality to every layer."
Bauer Hockey, Exeter, N.H., offers the multi-layer concept in its top-tier hockey apparel and protective pads and liners. Kathy McGown, general manager of apparel for parent company Performance Sports Group Ltd., explained how the layers work in tandem to enhance 37.5's effectiveness: "The 37.5 in the base layer converts liquid sweat into vapors, whereas with wicking the sweat is trapped under the pads and soaks into them. With 37.5, the vapors can escape, and, when added to liners and foams, it helps to channel those vapors. The outer jersey pulls them out of the system onto the surface."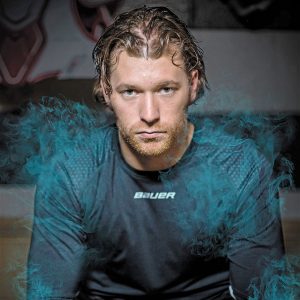 New York City-based Mission Athletecare's Mission VaporActive™ underwear, base layers and socks collection also features 37.5 technology. Mission plans to roll out head-to-toe athletic apparel next year for men and women, according to Scott Burnham, the company's head of marketing.
Pacific Coast Bedding, Tommy Bahama and Carhartt, among other brands, also offer 37.5 collections.
July/August 2016