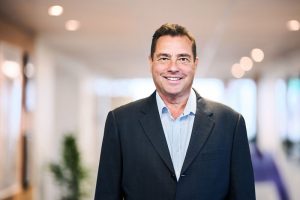 STOCKHOLM, Sweden — July 3, 2023 — Coloreel is pleased to announce the appointment of Lars Lidman as the company's new vice president of Global Sales. With a strong background in international sales of technical products, Lidman will play a vital role in further driving Coloreel's global expansion efforts.
Lidman brings with him a wealth of experience from previously held roles at renowned organizations such as ABB, Ericsson and most recently Teledyneflir (previously Flir Systems). Over the past two decades, he has demonstrated exceptional sales leadership and a keen understanding of global markets.
"I am very excited to join Coloreel to build and lead the sales team to unlock the full global sales potential of this new groundbreaking technology for embroidery," said Lidman.
"We are thrilled to welcome Lars to Coloreel as our new VP Global Sales," noted Torbjörn Bäck, Coloreel CEO. "His experience in establishing distributors, managing complex technical sales, and direct business development will undoubtedly strengthen our global expansion efforts."
Lidman has assumed the role from his current base in Hong Kong and will relocate to Stockholm, Sweden.
Posted: July 3, 2023
Source: Coloreel