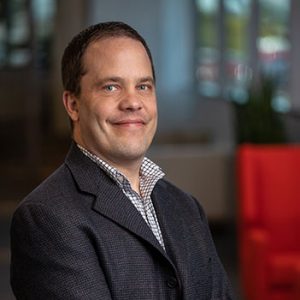 JACKSONVILLE, Fla. — July 11, 2023 — Crowley has appointed Eric Cunningham to be vice president of Shared Services, where he will focus on growing the company's business relationships and capabilities for customers across the United States, Central America and strategic markets.
"We are excited to welcome Eric as he joins our leadership team to help strengthen the services Crowley brings to our valued customers, improve process efficiencies and propel the growth and success of our people," said Dan Warner, Crowley's CFO. "Shared Services is an important component to our strategic impact as a company; and Eric's unique, collaborative approach to operations and customers will help lead our teams to even more success."
In the newly created role, Cunningham will lead the development of the Shared Services functions, with an eye toward the growth and development of team members, as well as shaping the group's capabilities to ensure they're meeting the needs of current and prospective customers. The Shared Services group provides financial management, accounting and other related services for internal and external customers.
Cunningham joins Crowley with more than 20 years of experience in operations management, customer service and regulatory compliance. He previously served as the chief operations officer for One Park Financial, where he supported functions across five international markets. He also led services teams across 200 retail locations as senior vice president of operations for Oportun.
Cunningham holds a bachelor's degree in communications from the University of Notre Dame.
Posted July 11, 2023
Source: Crowley