High Point, N.C.-based Culp Inc. — along with its consolidated subsidiaries, CULP — has promoted Stephen Dudek to manager of Business Development for Culp Home Fashions (CHF), the company's mattress fabrics division. He reports to Jeff Veach. Culp also recently hired Pat Rosser as the vice president of Global Operations for CHF. In addition, Culp has announced the retirement of CHF Senior Vice President of sales and marketing Mike Cottonaro, effective April 30, 2023. He will work closely with CHF division President Tommy Bruno and Veach to ensure a smooth transition.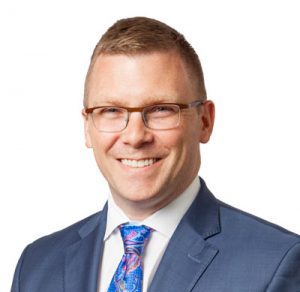 Matt Dunbar was named president of Minneapolis-based Cargill's cotton business within its North American agricultural supply chain. He is responsible for driving Cargill's end-to-end strategy in the cotton space.
Israel-based Delta Galil Industries Ltd. has appointed Mark Stocker president of the Delta Galil Branded Division. He reports to CEO Isaac Dabah.
Rand Ledbetter has announced he will retire after a 20-year career with Herculite Products Inc., Emigsville, Pa.
HanesBrands, Winston-Salem, N.C., named Lorenzo Moretti president of Champion Europe. The company also appointed Mark Irvin to its board of directors; and Bobby J. Griffin announced his retirement from the board when his current term expires at the 2023 annual meeting of stockholders.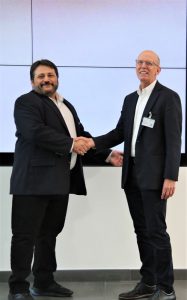 Karl Mayer North America —a subsidiary of the Germany-based Karl Mayer Group based in Greensboro, N.C. —has named Mariano Amezcua president. He replaces Tony Hooimeijer who recently retired after leading the division for almost 20 years.
Hudson, N.C.-based Sattler Outdura — a division of The Sattler Group, Austria — has named Chris Caldwell and Julie Talbert sales managers for Outdura. Both report to Sattler Outdura CEO Ulrich Tombuelt.
Lubbock, Texas-based cotton producer Shawn Holladay was elected chairman of the National Cotton Council (NCC), Memphis, Tenn., for 2023. Joe Nicosia, a cotton mer-chant in Cordova, Tenn., was elected vice chairman. In addition, Dr. Andrew Jordan was honored with the Harry S. Baker Distinguished Service Award; and the late Kenneth Hood was named the recipient of the Oscar Johnston Lifetime Achievement Award during NCC's 2023 annual meeting.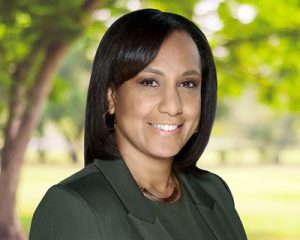 Dr. Portia Yarborough has joined Cincinnati-based Michelman as chief  science and sustainability officer.
Memphis, Tenn.-based Cotton Council International (CCI) — the export promotion arm of the NCC — elected the following officers for 2023 at its recent annual meeting: Steve Dyer, president; Carlos C. Garcia, chairman; J. Lee Cromley, first vice president; Carlo Bocardo, second vice president; Gary Adams, secretary; Bruce Atherly, assistant secretary; and John C. King III, treasurer. The following people were newly elected as CCI directors: Aaron Pena; Gene Seale; Neeraj Rana; Nick Kastle; Wesley Rentz; and Matt Dunbar. The following people were re-elected as CCI directors for 2023: Pro-ducers — Philip F. Edwards III, Barry W. Evans, John F. Lindamood, Richard Gaona, Matthew R. Hyneman, Neal Isbell and Paul "Paco" Ollerton; Ginner— George G. LaCour Jr.; Merchant — Beau Stephenson; Cooperatives— Frederick Barrier, Donald A. Robinson and Kevin Brinkley; Warehouseman— Vance C. Shoaf; and Manufacturers — Robin Perkins and James Martin.
The Association of the Nonwoven Fabrics Industry (INDA), Cary, N.C., has named Mark Snider chief market and industry analyst. In addition, the organization recently welcomed six new people to its board of directors: Ricardo Fasolo, managing vice president, Fitesa Inc.; Neil Johnson, president, AstenJohnson; Chris Roeder, director – Strategy, Marketing & Innovation, Global Cellulose Fibers, International Paper; Dr. Paul E. Rollin Jr., senior principal – Global Hygiene, ExxonMobil Product Solutions Co.; Jodi Russell, vice president R&D, Cleaning Innovation, Packaging & Sustainability, The Clorox Co.; and Julie Schertell, president and CEO, Mativ.
Spartanburg, S.C.-based Polartec®, a Milliken & Company brand, recently promoted Dr. Ramesh Kesh and Eric Yung. Dr. Kesh now oversees all Polartec business units as well as Government and Defense business units in addition to his role as senior vice president at Milliken & Company. Yung was named vice president of Milliken & Company and managing director of Polartec.
March/April 2023