Switzerland-based Rieter reports Norbert Klapper, Rieter CEO for the past nine years, plans to leave the company to pursue other professional challenges. Thomas Oetterli will succeed Klapper as CEO of Rieter on March 13, 2023.
Web Industries Inc., Marlborough, Mass., has named John Madej CEO and Amy Reardon Doherty vice president, Legal.
Helsinki-based Ahlstrom has named Helen Mets president and CEO. She succeeds Hans Sohlström who is leaving the company.
Gunnar Meyer was named managing director of A. Monforts Textilmaschinen GmbH & Co. KG, Germany.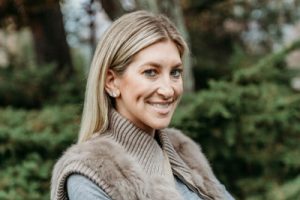 Jessica Adler has joined outdoor performance and lifestyle brand Merrell® as vice president of U.S. sales. She reports directly to Merrell's Global Brand President Chris Hufnagel.
Sonobond Ultrasonics Inc., West Chester, Pa., announced Manning Smith IV is the new president. He replaces Janet Devine who recently retired. She will operate in an advisory position during a transition period.
Effective April 30, 2023, John Hrdlick will retire from INX International Ink Co., Schaumburg, Ill., at which time Bryce Kristo will take over as president and CEO.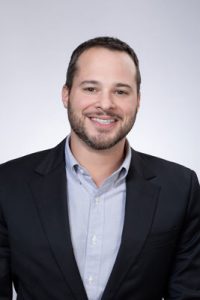 Standard Textile Co. Inc., Cincinnati, announced Alex Heiman will succeed his father Gary Heiman as president of the company. He will be the fourth-generation family member to be president of the company. Gary Heiman will continue as chairman and CEO.
Darn Tough Vermont®, Northfield, Vt., has hired Kristen Graf as global director, Environmental and Social Responsibility.
Christopher Bernat was appointed general manager of North America and the Caribbean markets for Italy-based MS Printing Solutions and JK Group. He is based in Charleston, S.C.
Cornell University School of Integrative Plant Science Scientist and Professor Dr. Michael Gore was awarded the 2022 Cotton Genetics Research Award at the recent 2023 Beltwide Cotton Improvement Conference.
Paul Cleary is the new president and CEO of Momentum Textiles & Wallcovering, Irvine, Calif.
Singapore-based DyStar named Yalin Yu managing director and president of DyStar Group; and Eric Hopmann was named chief commercial officer with a focus on sales and marketing reporting to Xu.
Südwolle Group GmbH, Germany, has appointed Stéphane Thouvay managing director, sales and marketing. Effective April 1, 2023, he also will lead the company's global
marketing organization.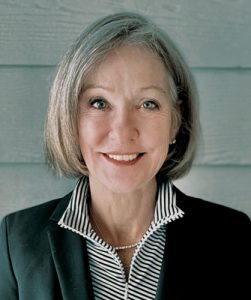 The Cary, N.C.-based Association of the Nonwoven Fabrics Industry (INDA) has named MaryJo Lilly Market Intelligence Leader.
Humbolt, Tenn.-based Jones Family of Companies has named former Executive Chairman Ralph Jones III chairman and CEO. In addition, Scott Butler was promoted to president and John French has joined the senior leadership team CFO.
England-based Pincroft has hired Louise Sheridan as the company's business development manager.
Aquafil USA, Cartersville, Ga., has welcomed back Ian Burt as its director of sales and marketing.
London-based Eco-Age has promoted Harriet Vocking from chief strategy officer to CEO.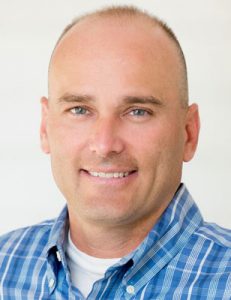 David Heiman has joined Milliken & Company, Spartanburg, S.C., as account manager for the outdoor fabrics category on the Textile Businesses' Décor team.
New York City-based PVH Corp. has appointed Eva Serrano global brand president of Calvin Klein.
The board of directors at the United States Fashion Industry Association (USFIA) has chosen Chris Lucas, senior director, associate general council at American Eagle Outfitters Inc. as its new chair.
Jyl Davis has joined Standard Fiber, Burlingame, Calif., as vice president, sales and merchandising.
Simon Whitmarsh-Knight was named textile global marketing director for Seoul-based Hyosung.
Steve Rendle has decided to retire from his position as chairman, president and CEO of Denver-based VF Corp. Benno Dorer has been named interim president and CEO, and Richard Carucci will serve as interim chairman of the board.
January/February 2023