Delta Apparel Inc., Greenville, S.C., named Jason Bates vice president of Finance for its Delta Group business segment. In addition, Patrick Bowman was named senior director of DTG2Go, the company's digital print business.
Donald G. Morrison recently was named CEO of leather scrap upcycling company Sustainable Composites, Lancaster, Pa.
Israel-based Albaad has appointed Jacob Heen CEO.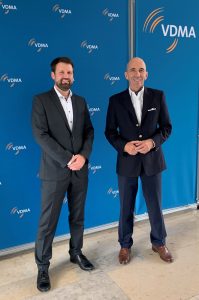 Dr. Harald Weber has been named managing director of the Germany-based VDMA Textile Machinery Association effective January 1, 2023. He replaces Thomas Waldmann who is retiring.
As part of an announced succession plan, Michelle Gass was appointed to the new position of president, LS&Co., at San Francisco-based Levis Strauss & Co. She currently reports to Chip Bergh, president and CEO, but will succeed Bergh as CEO within the next 18 months.
Zurich-based children's outdoor clothing brand namuk has named Sebastian Reinhard chief marketing officer.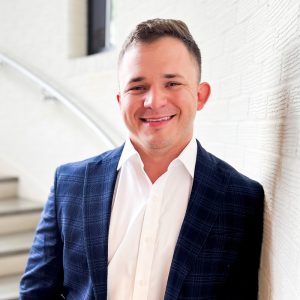 Chris Martin is the new director of Technical Sales for Glen Raven Technical Fabrics' (GRTF's) GlenGuard® brand of flame- and arc-resistant fabrics used in protective apparel.
Milliken & Company, Spartanburg, S.C., hired Eric Delaby as a senior sales associate for the bedding market within its Textile Business. He is responsible for leading sales efforts for the company's flame-retardant bedding products in North America
Christopher Leyes recently rejoined Cocona Labs, Boulder, Colo., as COO.
Switzerland-based Sanitized AG has named Dr. Martin Cadek chief technology officer. He will oversee global technological activities and lead the company's Competence Center for Technology Innovation.
Andrew Jesudowich was named vice president, sales, Americas, for Physical Properties Testers (PPT) Group, Sterling, Va.
Jasmine Cox was selected as the new executive director of the Textile Technology and Fiber Innovation Centers at Gaston College, Dallas, N.C.
Jonatas Melo has joined Austria-based Borealis as vice president, Performance Materials. He is responsible for driving the Infrastructure and Consumer Products businesses globally in line with the company's circular aspirations.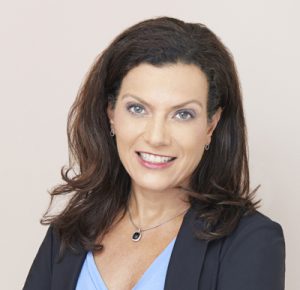 Tricia Carey has joined Sweden-based Renewcell as chief commercial officer.
Cincinnati-based Michelman has appointed Dr. Chuck Xu to its board of directors.
The Research Triangle Park, N.C.-based American Association of Textile Chemists and Colorists (AATCC) honored a number of people at the 2022 AATCC Textile Discover Summit. Gang Sun was named 2021 recipient of the Harold C. Chapin Award; Yiqi Yang received the 2021 Olney Medal; John Crocker and Rick Stanford received the 2021 Henry E. Millson Award for Invention; Ann C. Laidlaw was honored with the Education Award; and Bryan Ormond received the Faculty Advisor Award. Additional awards were conferred to future leaders, for service efforts and for outstanding papers.
Kim Jones was promoted from CFO to CEO of Atlanta-based Spanx LLC.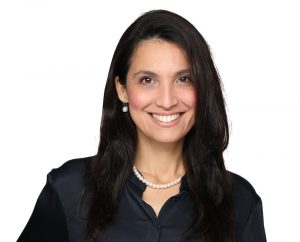 Dr. Isabella Tonaco was named executive director of the Singapore-based Sustainable Chemistry for the Textile Industry (SCTI™) — a group of chemical companies "committed to drive transformational change in the textile and leather value chains through sustainable chemical solutions."
The board of directors at Avery Dennison Corp., Mentor, Ohio, has appointed William
"Bill" Wagner a director.
The Institute for Advanced Composites Manufacturing Innovation® (IACMI) has named engineering professor Chad Duty CEO. Duty currently is transitioning away from teaching and will fully assume his new role by April 1, 2023.
Thomas Bremer has added the title of managing director of Belgium-based Devan Chemicals to his current role as global SBU Head Textile for Pulcra Group, Devan's parent company. The dual role is intended to focus synergies in the textile area.
The Raleigh, N.C.-based Association of the Nonwoven Fabrics Industry (INDA) named Wes Fisher director of Government Affairs.
November/December 2022