The Raleigh, N.C.-based Association of the Non-woven Fabrics Industry (INDA) COO Tony Fragnito was recently named president of the association by its board of directors. Dave Rousse was named president emeritus and will continue to assist Fragnito as needed until his retirement in January 2023.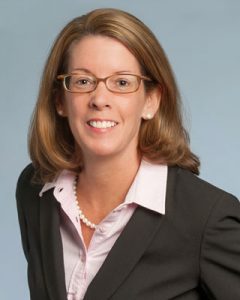 Susan DeCourcey was named executive director for the Secondary Materials and Recycled Textiles (SMART) Association, Bel Air, Md. She replaces Jackie King who has retired.
Deckers Brands, Goleta, Calif., named Anne Spangenberg president of Fashion Lifestyle, effective July 11, 2022. She reports directly to CEO and President Dave Powers.
Kim Poulsen was appointed CEO of Finland-based Spinnova Plc effec-tive August 1, 2022. The company's Co-Founder and current CEO, Janne Poranen, will become chair of the board of directors; while current board Chair Harri Sundvik will become the deputy chair of the board.
Ana Hinojosa and Peter Cullinane have joined New Zealand-based Oritain Global in advisory roles.
San Francisco-based Levi Strauss & Co. announced Amisha Jain as the company's new senior vice president and managing director of South Asia-Middle East and Africa
(SAMEA)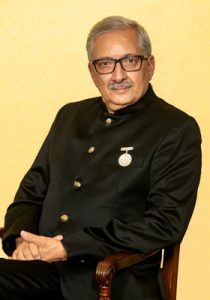 England-based Society of Dyers and Colourists (SDC) has named Ullhas Nimkar president for a one year term. Based in Mumbai, India, Nimkar has been a member of SDC for 35 years.
Mark Pikaart has joined Schoeller Textil AG, Switzerland, as Western Regional Sales Manager, North America.
The National Council of Textile Organizations' (NCTO's) Fiber Council announced Abigail McBee as the recipient of the 2022 Paul T. O'Day Scholarship Award. She is the daughter of Gaffney, S.C., residents Emily and Douglas McBee. Her father is employed by Auriga Polymers/Indorama Ventures in Spartanburg, S.C.
Switzerland-based Crealet AG announced Andreas Wirz as CEO and Mario Kuster as head of research and development.
Alberto Paccanelli was re-elected president of Belgium-based EURATEX, the European Apparel and Textile Confederation, for two years.
Frank Stevens is the new COO at Sweden-based Polygiene Group.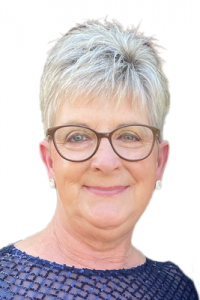 Southern Textile Association (STA) Secretary/Treasurer Link Lillian has retired after 27 years with the association. In other STA people news, at its recent Joint Annual Meeting of the STA and Fiber Buyers Groups, Russell Mims received the Steve Epps Lifetime Service Award, and Brad Burnett — STA president from 2010-11 and chairman 2011-12 — was presented with the David Clark Award for distinguished leadership and service. The Steve Epps Lifetime Service Award recognizes people who have been STA members for at least 20 years, are retiring or have retired, and who served the association in many capacities of leadership and service. The David Clark Award is given to STA members who have continued to provide leadership and service to the STA and the industry for a minimum of 10 years after their elected term has ended.
Germany-based Trützschler Group SE has expanded its board of directors with the addition of Dr. Ulrich Schwenken who will serve as CEO and Heinrich Krull who will serve as COO.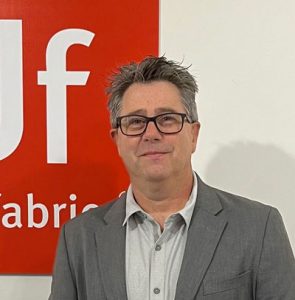 Jeff Smith has joined Ultrafabrics, Tarrytown, N.J., as head of Residential, North America.
Medical apparel manufacturer Careismatic Brands, Chatsworth, Calif., has named Girisha Chandraraj CEO and Sidharth Lakhani COO.
Lion Brothers Co., Owings Mills, Md., has hired apparel veteran Christopher Heyn as president and CEO.
Xcel Brands Inc., New York City, has appointed Ken Downing creative director of the Halston brand.
Herculite Products Inc., Emigsville, Pa., has hired Jake Ritchie as Midwest Regional manager for the Direct Sales team.
July/August 2022