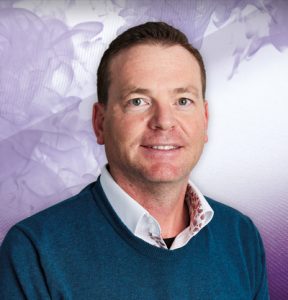 ADLINGTON, United Kingdom — May 23, 2022 — Carrington Textiles — a global supplier in the manufacture of workwear, flame retardant, defense, waterproof and sustainable fabrics — has announced the further expansion of its sales team with the addition of Andrew Ashcroft as International Business Development manager.
The news comes after the company revealed the hiring of a new head of Sales for Northern and Eastern Europe earlier this year, as part of the textile manufacturer's global growth plan.
With a degree in Manufacturing Management and an MBA, Ashcroft has a wealth of experience in the textile industry, with his most recent roles including Regional sales manager in the Middle East for TenCate Protective Fabrics, and Arc Flash Garment Consultant and Regional general manager for VF Imagewear in Dubai.
Ashcroft said: "It's terrific to be part of the Carrington Textiles team at this stage in my career. I am looking forward to using my international business experience to help the company grow in all areas of the fabric industry. With the wealth of experience and expertise within the company I am sure I will improve my textile knowledge and hope to add to the history of this legend in textiles".
Carrington Textiles Sales Director, Paul Farrell, added: "We are excited to welcome Andrew to the business. As we continue to focus on the development of new and existing customers in markets outside of Europe, Andrew will play a key role in helping us deliver those sales. His deep knowledge of the Middle Eastern market, will be vital for that."
Posted: May 23, 2022
Source: Carrington Textiles Ltd.