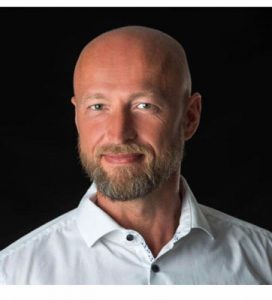 TARRYTOWN, N.J. — January 11, 2022 — Ultrafabrics is proud to announce its most recent hire, Netherlands-based Theo Haag, as European sales director.
With experience in the textile industry that spans three continents, Ultrafabrics looks forward to integrating his knowledge base into its global strategy.
"I am delighted to be joining this vibrant brand to help it grow in Europe," says Haag. "The potential for this high-quality textile is enormous and I can't wait to see where it goes."
Sergio Prosperino, vice president of sales, said: "Theo has spent his entire career immersed in the European market and brings a depth of knowledge in the textile space to Ultrafabrics. His hands-on approach to working with furniture manufacturers and the design community aligns perfectly with how Ultrafabrics engages with partners and clients. We are excited for his arrival and know he will be a great addition to an already strong team."
Ultrafabrics continues to grow globally but prioritizes serving markets at a regional level. Theo's knowledge of the subtleties and nuances of the European market will enable the brand to bring its quality and values to the high standard that the industry expects.
Haag has an impressive track record in export, key account and distribution management, while deftly analyzing sales channels and capitalizing on market opportunities. Ultrafabrics looks forward to a long working relationship.
Posted January 11, 2022
Source: Ultrafabrics