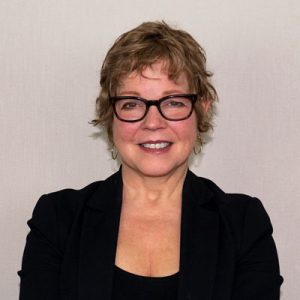 TARRYTOWN, N.J. — January 11, 2022 — Ultrafabrics is excited to announce that Jennifer Hendren has been hired as senior director of Product Development. With over 30 years of industry experience, Jennifer is an outgoing, creative and motivated lead whose fine-tuned sensibility continues to innovate and disrupt the textile industry.
Hendren's extensive experience with woven performance jacquards and expertise in textiles is a welcome and strategic addition to the Ultrafabrics team. Her vast knowledge of design and product development at a global level, as well as her proficiency as a manager, will dovetail successfully with Ultrafabrics' reputation as a premium and trusted global textile
leader.
Hendren said: "I'm very excited to be working with the incredible team at Ultrafabrics to expand our product offering into different markets globally. There is tremendous potential with the amazing products we have in the works."
Danielle Boecker, co-founder and president of Ultrafabrics, says of Jennifer joining the team, "We welcome not only Jennifer's industry experience, but her innate ability to understand what the market needs, before it knows itself. Her ability to deftly identify trend and style while understanding performance and our brand's global mission makes her a perfect fit and addition to our company."
Hendren has a proven ability to lead innovative design teams and ensure operational excellence, particularly in the Furniture and Residential Editor markets. Ultrafabrics looks forward to a long, productive working relationship.
Posted January 11, 2022
Source: Ultrafabrics