Clyde Fairfax Wilmeth Jr., owner of Wilmington, N.C.-based Wilmeth Yarns Inc., recently passed away at the age of 89. Prior to starting his own company, Wilmeth worked for L.P. Muller, a textile conglomerate in Charlotte, N.C. He was a graduate of North Carolina State University with a degree in textile technology.
Sanjeev Rastogi has joined Hexion Inc., Columbus, Ohio, as senior vice president, Global Resins.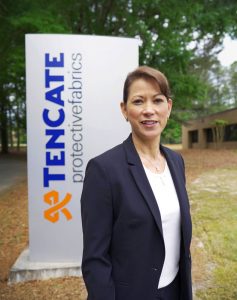 TenCate Protective Fabrics, Union City, Ga., named Maria Gallahue-Worl CEO.
BLOOM™ Sustainable Materials, Meridian, Miss., has named Chuck Mason president and CFO of Algix LLC and the BLOOM brand of sustainable materials used in footwear and other products.
Waterford, N.Y.-based Soft-Tex International Inc. recently announced three new executive management appointments. Danielle Ignazzi was named chief innovation officer, Christine McKiernan was named chief quality officer, and Lloyd Wilson was appointed chief legal officer. All three managers report to Soft-Tex Principal Mark Smiderle.
Kaylee Smith has joined Mehler Engineered Products, Martinsville, Va., as regional sales manager, North America.
HanesBrands, Winston-Salem, N.C., has named Michael Dastugue CFO.
England-based technical fabrics manufacturer Nonwovenn has named Mark Kirkup operations director.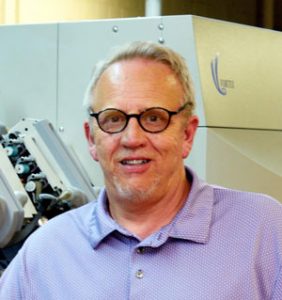 Don Rusch was appointed new director of the Textile Technology Center (TTC) at Gaston College, Belmont, N.C. Rusch will direct, manage, supervise and coordinate TTC programs and activities as he oversees day-to-day aspects of the center.
Georgina Yu has joined Fil Doux Textiles, Brooklyn, N.Y., as its Las Vegas sales representative.
Los Angeles-based PacSun recently announced management changes. President
Alfred Chang and PSEB Group Interim CEO Michael "Mike" Relich were named co-CEOs; and PacSun's Chief Brand Officer Brieane "Brie" Olson was promoted to president. PSEB Group owns PacSun and Eddie Bauer.
Denver-based VF Corp. has named Matt Puckett CFO. He will serve on the company's executive leadership team and reports to CEO Steve Rendle.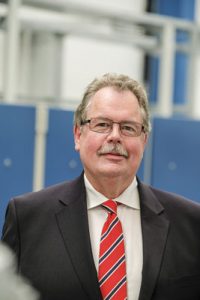 Klaus Heinrichs has announced he is retiring from Germany-based A. Monforts Textilmaschinen GmbH & Co. KG after almost 30 years with the company.
Los Angeles-based Barco™ Uniforms has named Ron Wagenseil president and CEO.
Switzerland-based SSM Schärer Schweiter Mettler AG (SSM), a Rieter Group subsidiary, has named Per Olofsson managing director.
Switzerland-based Schoeller Textil AG added North American Sales Directors Megan
Fulton and Jack McPheron to its team. Fulton will concentrate on customers based in Northern California, the greater Pacific Northwest and parts of Canada. McPheron's focus is on Southern California, Colorado, Utah and beyond.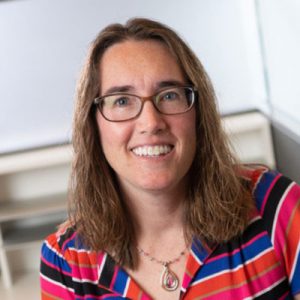 Herculite Products Inc., Emigsville, Pa., has hired Pamela Funk as manager, Human Resources.
Carnegie Fabrics, Rockville Centre, N.Y., has appointed Gordon Boggis CEO.
May/June 2021