John Elmuccio, co-founder of St. Louis-based knitwear company Evolution St. Louis, has joined the Textile and Apparel Management Professional Advisory Board at the University of Missouri.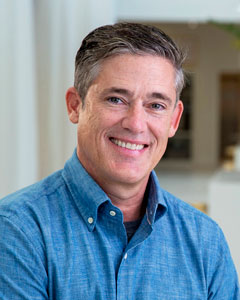 Valdese, N.C.-based Valdese Weavers has named Blake Millinor president. Long-running President and CEO Mike Shelton will continue to serve as CEO of the company until the end of the year at which time Millinor will also assume CEO responsibilities.
Chevron Phillips Chemical Co. LLC, The Woodlands, Texas, has named Mitch Eichelberger executive vice president, Polymers and Specialties; and Benjamin "Benny" Mermans, vice president, Sustainability.
Alice Ballenger has joined Spartanburg-based Milliken & Company as director of strategy for the Textile Division. The company also promoted Cindy Boiter to executive vice president and president of Milliken's Chemical Division.
Finland-based Spinnova named Ben Selby CFO.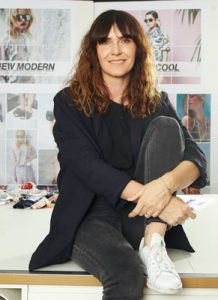 HanesBrands, Winston-Salem, N.C., has appointed Jane Newman chief design officer, global innerwear.
J.Crew, New York City, has added four new people to its senior management team: Jose Davila, chief people officer; Danielle Schmelkin, chief information officer; Derek Yarbrough, chief marketing officer; and Liz Hershfield, senior vice president, Sustainability. The team is led by CEO Libby Wadle.
Denver-based VF Corp. has named Susie Mulder global brand president, Timberland®. She reports to VF's Chairman, President and CEO Steve Rendle.
Marty Davis has joined Alder Color Solutions, Portland, Ore., as co-president. He will work alongside current President Keith Voight.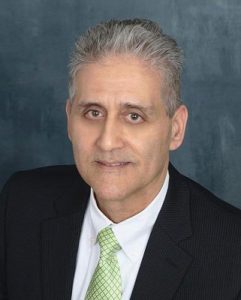 Matik Inc. has added Mauro Consalvi to its sales management team. Consalvi is director of North American sales for Olbrich coating/laminating products.
David Johnson Jr. has joined Atlanta-based Hamilton International as sales director.
The Association of the Nonwoven Fabrics Industry (INDA), Cary, N.C., has named the following seven people to serve three-year terms on its board of directors: Richard Altice, president and CEO, NatureWorks; Dr. Ashish Diwanji, president, Lydall Performance Materials Inc.; Lee Ellen Dreschler, senior vice president, Corporate R&D, The Procter & Gamble Co.; Barbara Lawless, business director, Nonwoven Medical Fabrics, Precision Fabrics Group Inc.; David K. Smith, senior vice president, Engineered Performance Products Autovation, Milliken & Company; Mike Tuck, vice president, Global Product Supply, Procurement and Manufacturing, Owens and Minor Products Division; and Robert Weilminster, president, U.S. and Canada – Hygiene, Berry Global.
Portland, Ore.-based Columbia Sportswear Co. has named Craig Zanon senior vice
president, Emerging Brands. He replaces Doug Morse who is retiring.
At its recent annual meeting, the Washington-based National Council of Textile Organizations (NCTO) re-elected Cap Yarns CEO David Roberts chairman, and elected Palmetto Synthetics President David Poston vice chairman. The organization also elected chairs for each of its four councils as follows: Fiber Council, David Poston; Yarn Council, Frontier Spinning's Robin Perkins; Fabric and Home Furnishings Council, Glen Raven's Leib Oehmig; and Industry Support Council, Fi-Tech's Ian Mills. The following people were elected to NCTO's board of directors: Fiber Council – PHP's Jay Brinson, Auriga's Tom Brekovsky, William Barnet & Son's Chuck Hall, The Lycra Co.'s Melissa Minihan, DAK Americas' Alejandro Sanchez, and Stein Fibers' Chip Stein; Yarn Council – National Spinning's Jim Booterbaugh, Parkdale Mills' Charles Heilig, Unifi's Eddie Ingle, American & Efird's Allen Smith and Shuford Yarns' Marvin Smith; Fabric Council – Inman Mills' Norman Chapman, Auburn Manufacturing's Kathie Leonard; Milliken & Company's Chad McAllister, Leib Oehmig, Sage Automotive Interiors' Dirk Pieper, and Valdese Weavers' Blake Millinor; and Industry Support Council – Picanol's Cyril Guerin, Ian Mills, and Marisa Fumei-South with Two-One-Two New York Inc. Elected by their respective councils to serve on the Executive Committee were Ian Mills, Melissa Minihan, Leib Oehmig, Robin Perkins, Allen Smith and Chip Stein.
March/April 2021