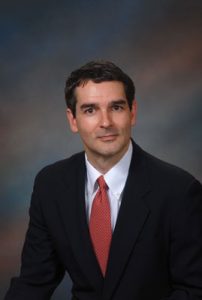 PITTSBURGH — March 2, 2021 — PPG today announced that John Stephenson, current business controller, industrial coatings, has been promoted to director, acquisition integration. In this new global role, Stephenson reports to Michael McGarry, PPG chairman and CEO.
Stephenson is responsible for the overall integration of PPG acquisitions. He will work to prioritize and achieve project goals, plans and key actions; assure integration plans meet PPG's standards for operational excellence; and deliver strategic synergies. He will also serve as the integration leader for the recently announced Tikkurila acquisition, subject to close.
Stephenson brings a proven track record in a wide range of business unit and functional roles, and has played leadership roles in a number of key PPG acquisitions. Since joining PPG in 1985, he has held finance leadership positions in all PPG industrial segment businesses, and PPG's global architectural coatings business. His experience includes corporate oversight of financial analysis, financial reporting and audit services.
Stephenson is a graduate of the University of Wisconsin and earned a master of business administration (MBA) degree from the University of Pittsburgh.
Posted March 2, 2021
Source: PPG